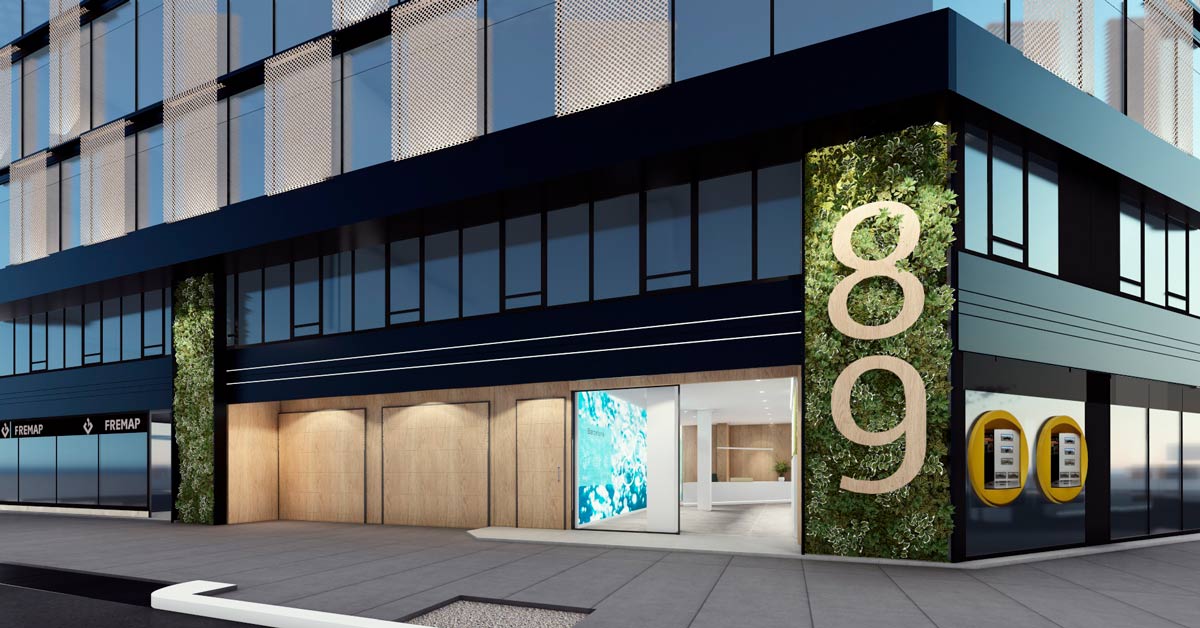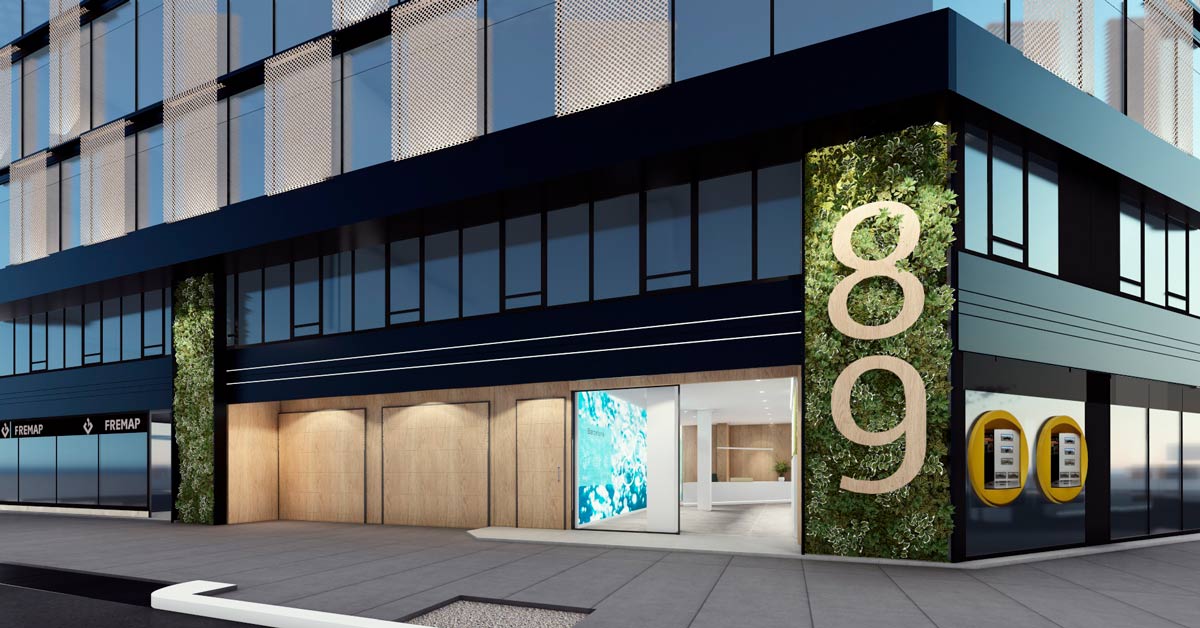 Curtain wall by GARCIA FAURA for a new office building in Barcelona
At 89 Balmes Street in Barcelona is one of the most exclusive office buildings in the Catalan capital. After a complete renovation, the property will offer advanced features in an unbeatable environment.
The building, of 7,675 square meters and nine floors, enjoys a privileged location: in the heart of Barcelona's Eixample, a central location and in the middle of the financial and commercial axis of the city, well connected and with many services to the city. 'scope.
It is a functional and high quality building thanks to both interior and exterior remodeling. In this last aspect, GARCIA FAURA will intervene with the development, manufacture and installation of a new façade.
Specifically, the company will build a thousand square meters of curtain wall between floors, in addition to 120 square meters of curtain wall with access to the terraces and facades of the inner courtyard.
GARCIA FAURA will also sign the structural reinforcement of the edges of the slabs with exclusive metal elements, which add up to more than 37,000 kilos of steel. It will also execute the double facade skin, with 447 square meters of ceramic slats, and metal facade finishes with folded sheet metal and ornamental elements.
Inside, the building will have a new design of the floors, with more efficient common areas, designed for the comfort and good development of the offices. With this intervention, the property will obtain the BREEAM sustainable construction certification.