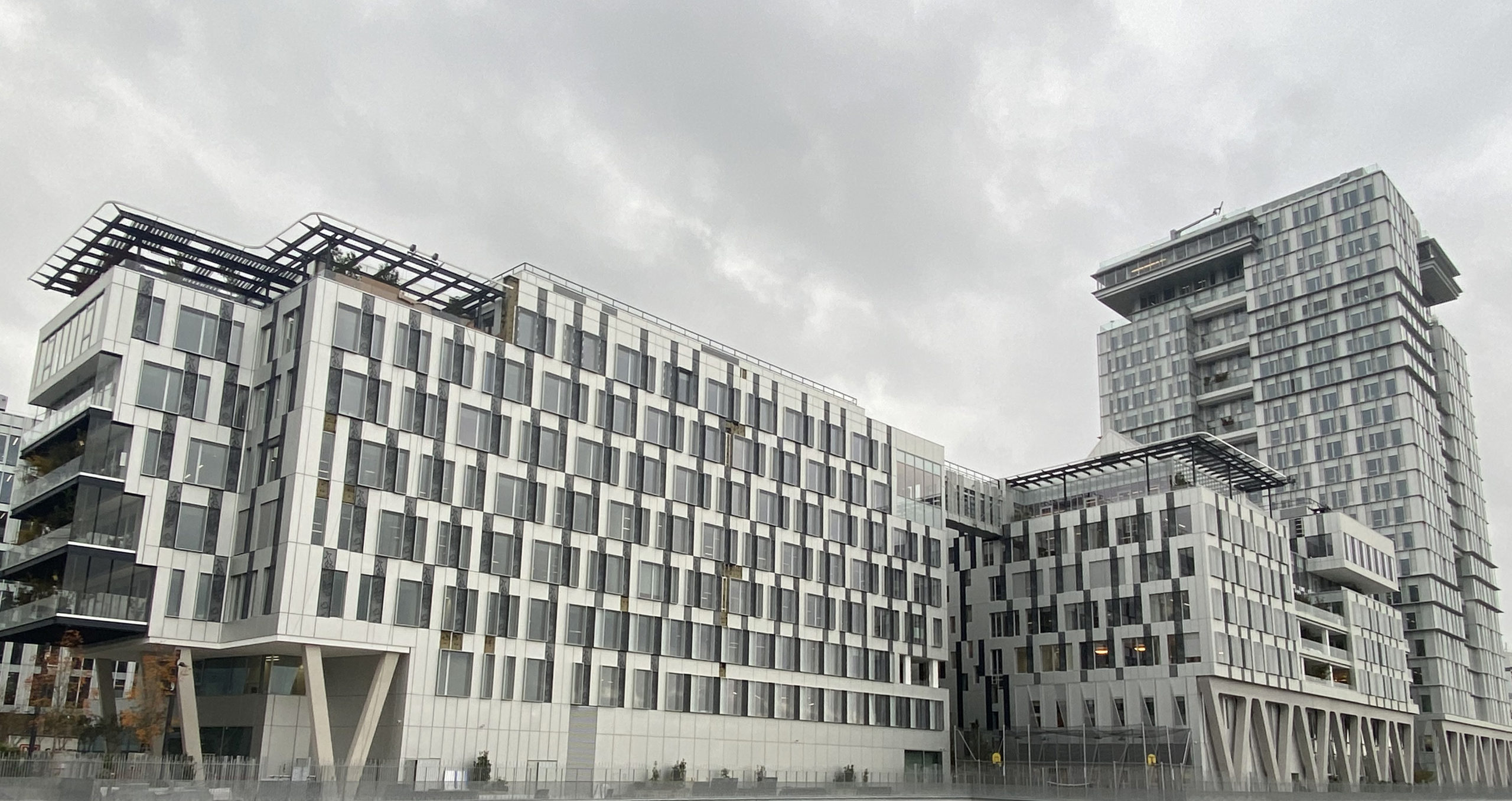 GARCIA FAURA completes the intervention in the French project L'Archipel
One of the most singular works in which GARCIA FAURA has participated so far in France is about to be completed. This is the L'Archipel complex, a set of buildings that has already come into operation as the new corporate headquarters of Vinci, one of the largest French industrial groups dedicated to construction and other related businesses.
The L'Archipel complex is located in Nanterre, in the north-west of Paris, in what is the extension of the business district of La Défense, an area of the French capital characterised by numerous office buildings and which is connected to the Avenue des Champs Elysées and Place de la Concorde.
GARCIA FAURA has intervened in two of the five buildings that make up the L'Archipel complex, a series of independent and interconnected constructions equipped with aluminium carpentry, double skin with glass and perforated sheet metal and maintenance walkways with iron structure.
The Catalan company also manufactured and installed aluminium stick curtain walls with covers, curtain walls on wooden profiles and composite panel cladding in this French project.
In addition, to develop this project, GARCIA FAURA has obtained two ATEx certificates, the quality seals awarded by a group of French experts after strict controls to validate the innovative and exclusive technical solutions that the company carried out during the work.