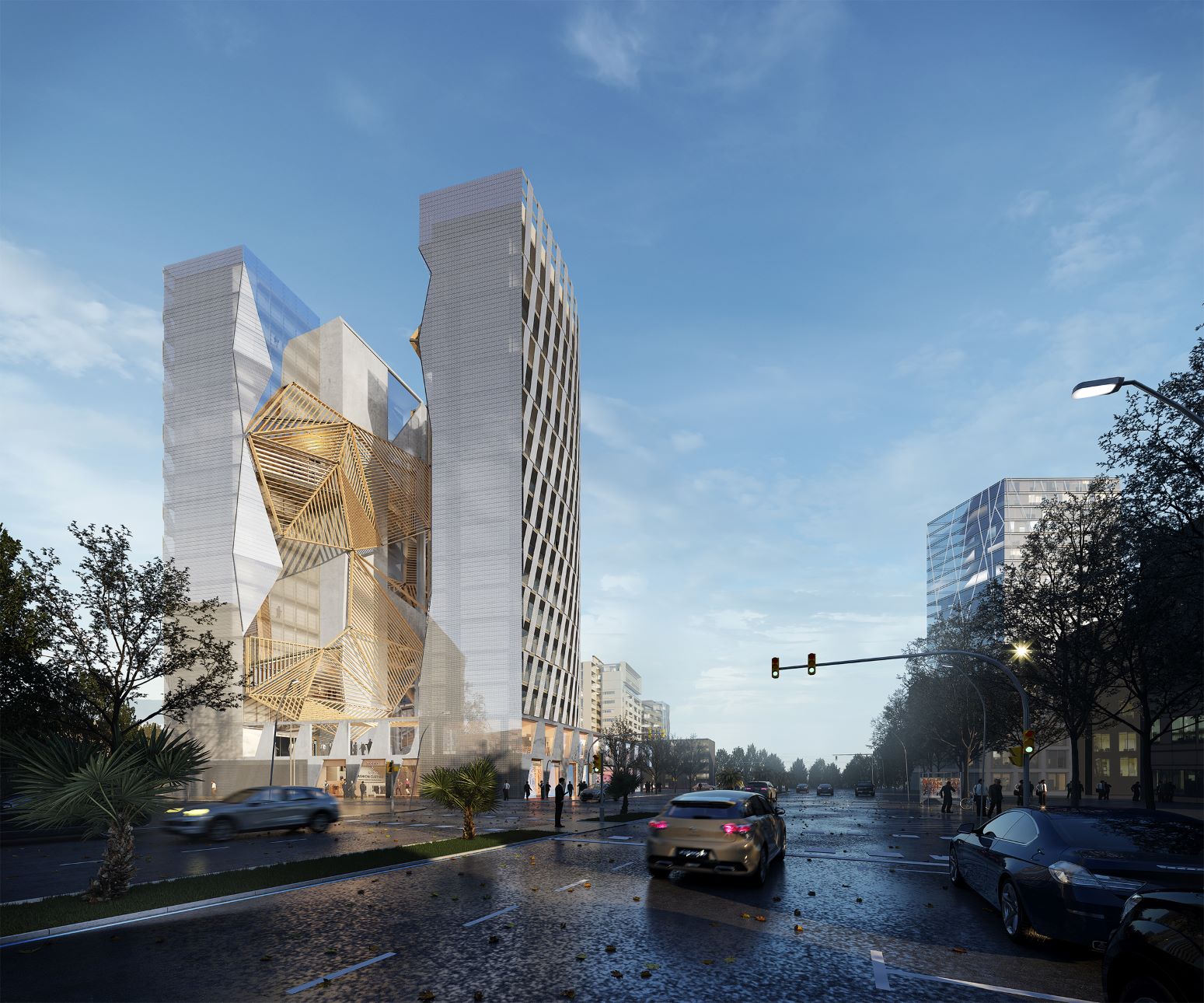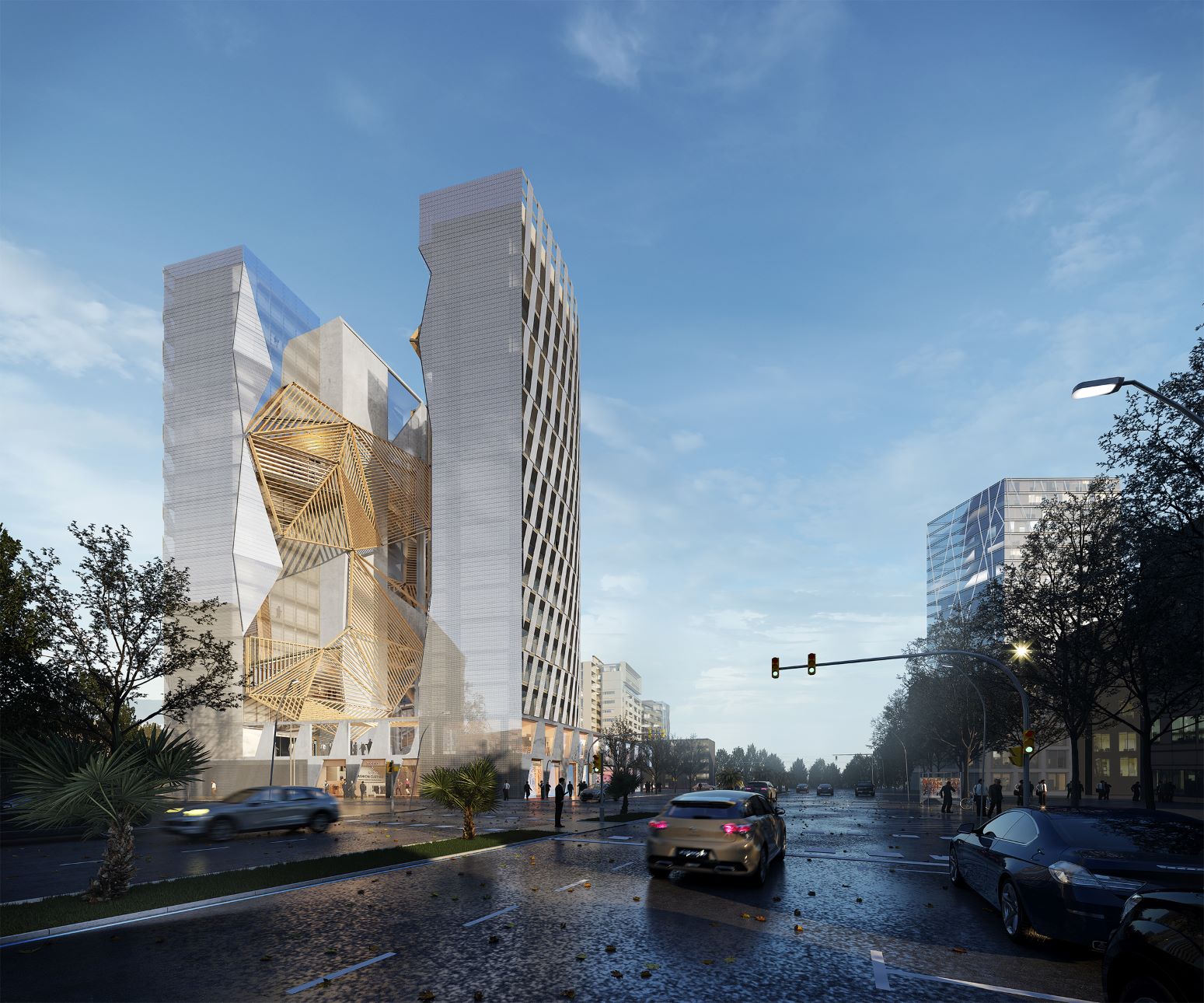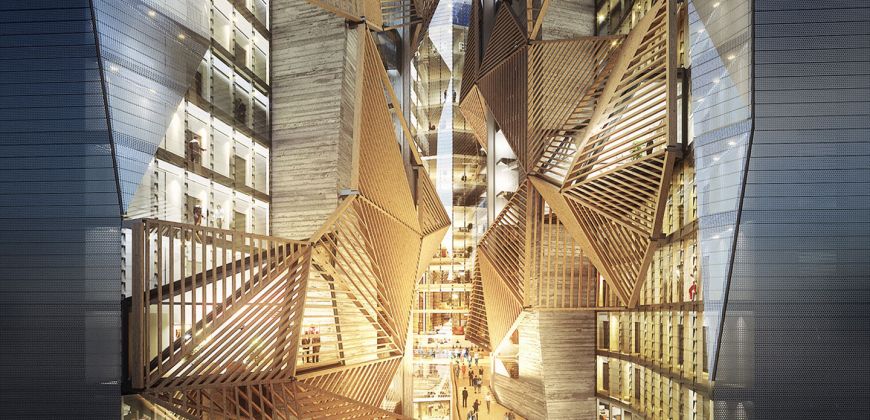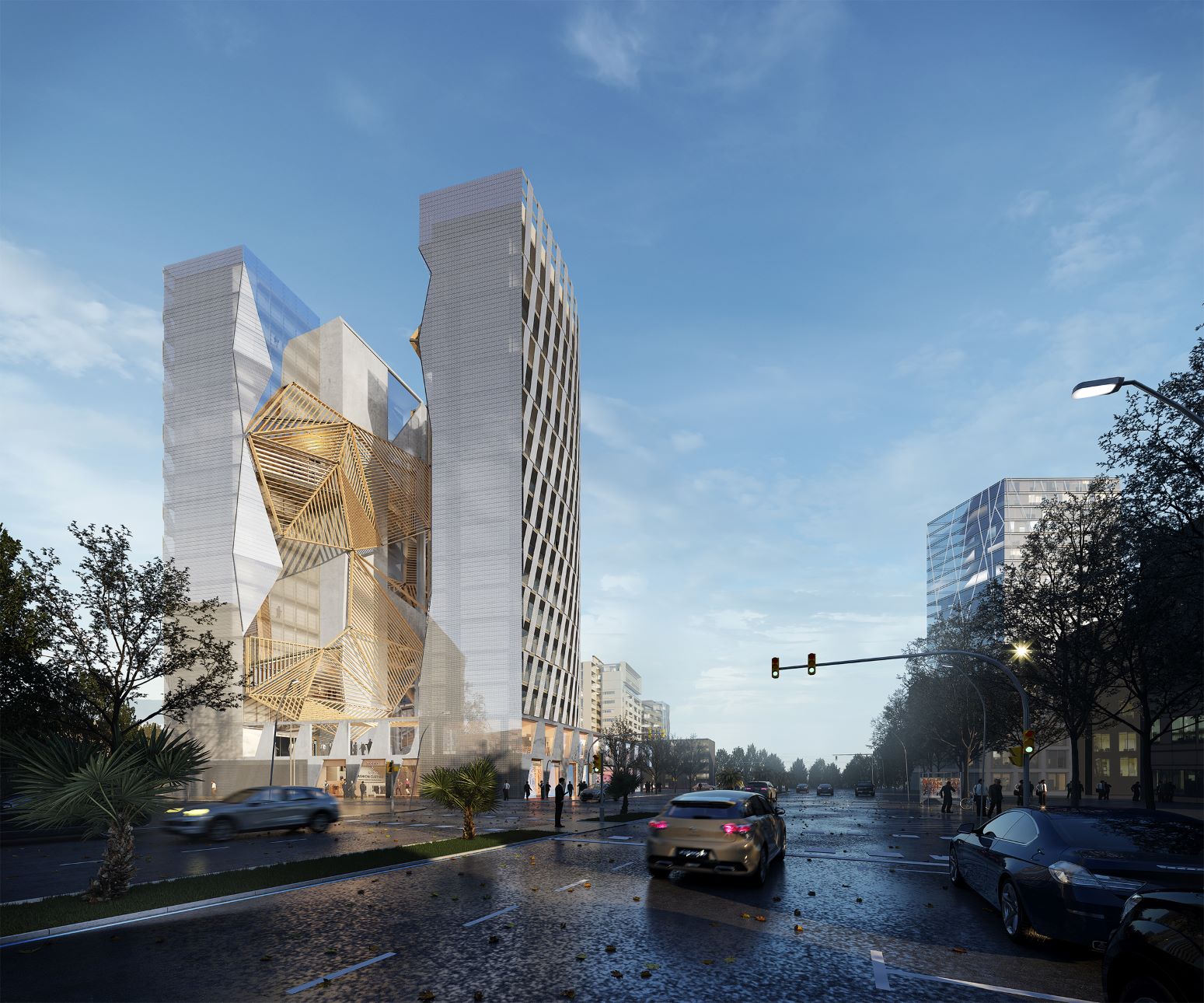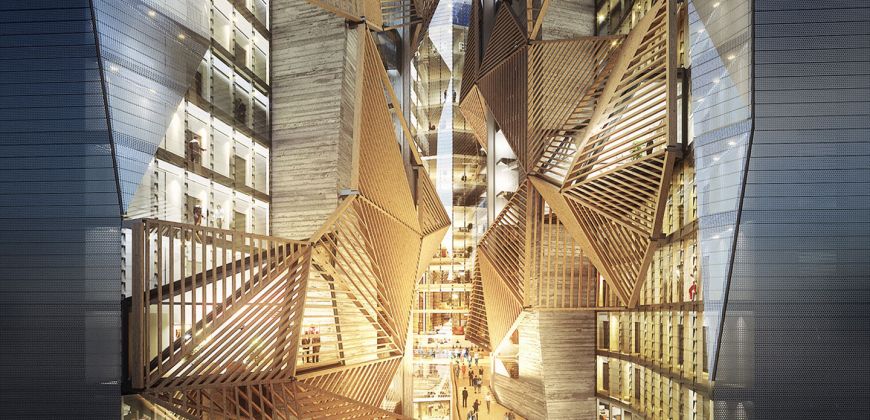 GARCIA FAURA's enclosures for the new 4 stars aparthotel in Barcelona
The Tembo BCN Suites will be a four-star aparthotel to be built in Port Forum, halfway between Barcelona and Sant Adrià de Besòs. It will have more than 300 flats with sea views spread over 18 floors. The building is expected to be inaugurated in 2023.
The hotel will have a surface area of more than 20,000 square metres thanks to the two towers it will consist of. The towers will be separated by a 60-metre-high atrium made of wood. The function of this atrium will be to regulate the climatic conditions and to connect the flats.
GARCIA FAURA manufactures and installs the enclosures of the whole building with aluminium of high benefits and with break of thermal bridge. It is a question of almost 5.000 square meters of enclosures with sliding and practicable openings that will be able to be found so much the flats as in the ground floor, the common areas and the core of stairs.
Tembo BCN Suites will include convention rooms, restaurants, a nursery, a library, a meeting area and even a terrace with a swimming pool, among other spaces. The entire building is being built with sustainability criteria in terms of both the materials used and the construction systems.