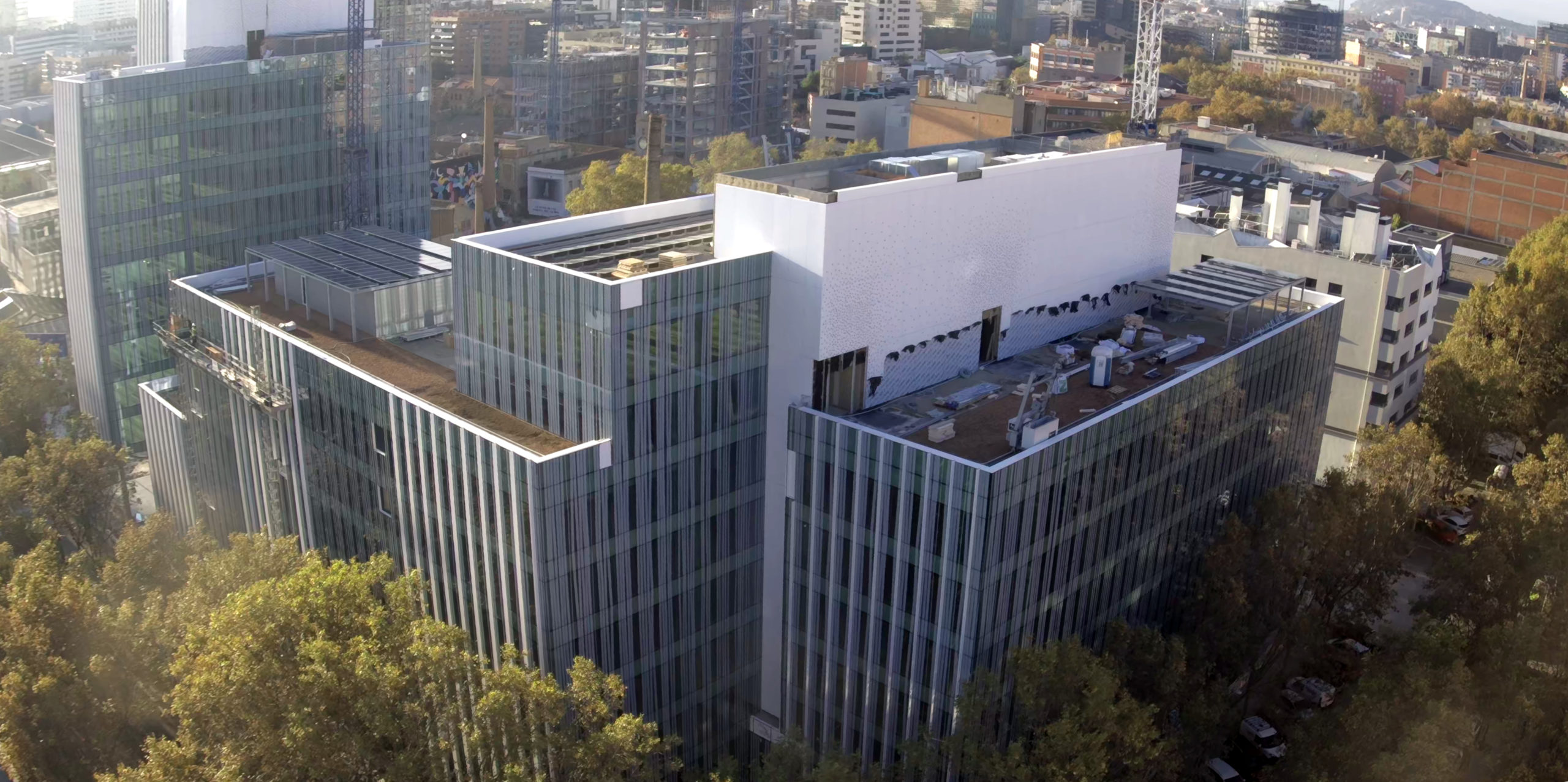 The Selva de Mar corporate project is still in the final stages of execution
GARCIA FAURA has been working for a year now on the development of the façades of the new office and service complex located on Carrer Selva de Mar, at 22 @ Barcelona. The district dedicated to technological innovation in the Catalan capital will have a new pole of business and corporate attraction in 2022.
The Selva de Mar corporate project consists of a set of four buildings with towers of up to seventeen floors with a total of 40,000 square meters. GARCIA FAURA is developing the 18,000 square meters of stick-type curtain wall, made up of glazing with digital screen printing.
The project has faced two major challenges: on the one hand the same volume of production required and, on the other, the complexity of the installation due to the high level of customization of the facade modules. And is that the percentage of screen printing is variable depending on the location of the glass on the facade, which means that the facades can have many types of glass. This has forced a huge management, planning and logistics to ensure the production and installation in time and form of each of the modules, in a project of high logistical complexity.
In addition to the curtain wall, GARCIA FAURA is also manufacturing and installing in this Barcelona complex 150 projecting windows, 60 doors, 3,200 linear meters of vertical slats and 350 square meters of ventilated slab systems, among other actions.
The complex, located between Bolivia and Peru streets, has an interior island that is free of construction, with a set of passages and porches that allow routes through the interior of the island and the connection with the set. of free spaces in the area. The set will come into operation this 2022.