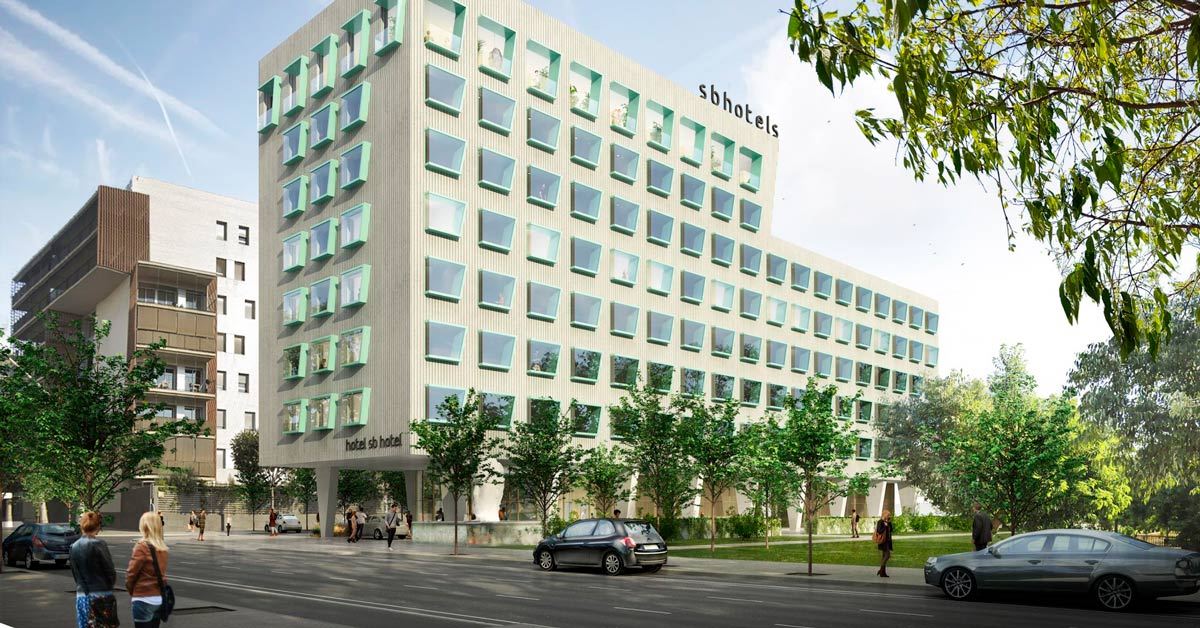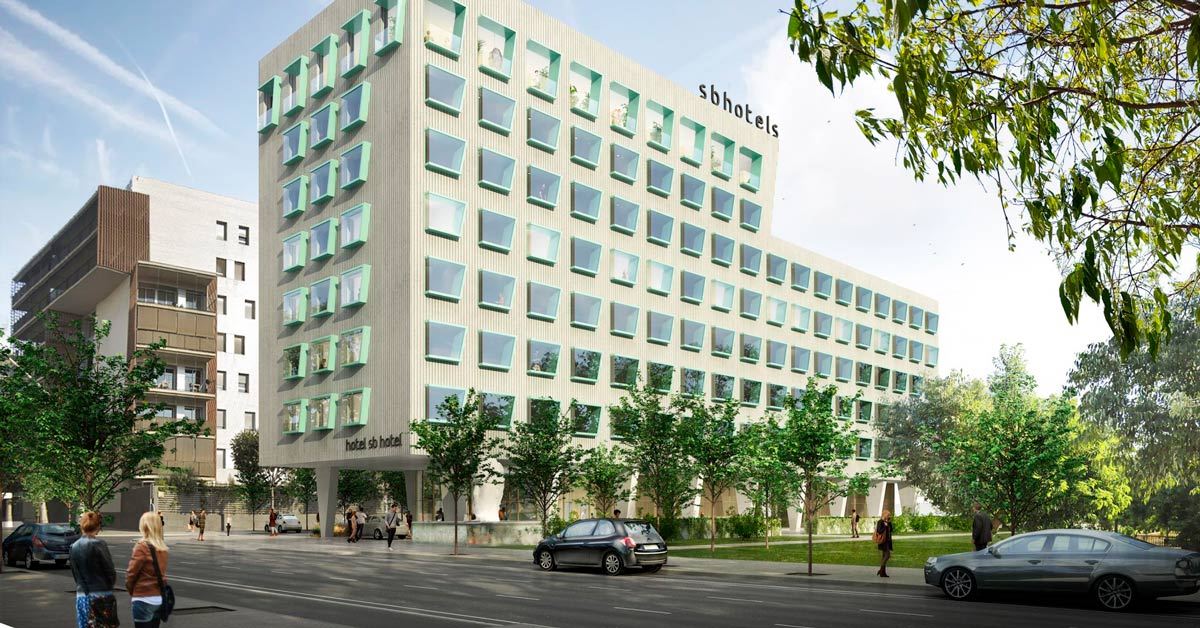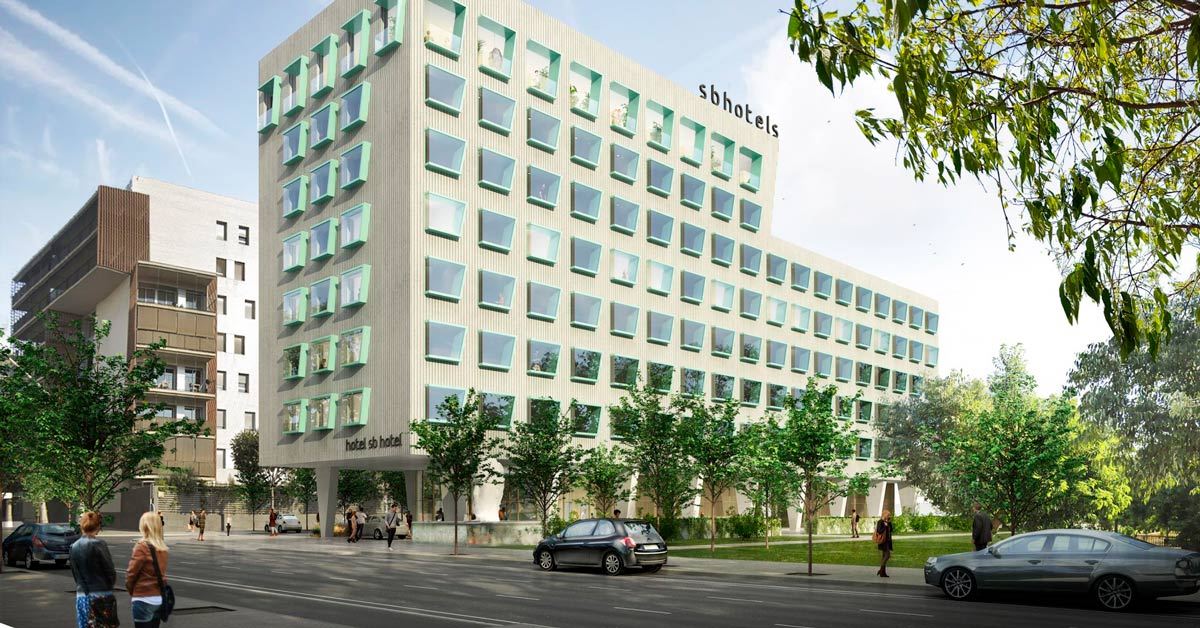 GARCIA FAURA manufactures and installs the enclosures and façade of the new SB hotel in Sant Feliu de Llobregat (Barcelona)
GARCIA FAURA returns to collaborate with the group SB Hotels, for which it has already executed facilities such as those of l'Hospitalet de Llobregat or Castelldefels. The one of Sant Feliu de Llobregat will be the tenth establishment of the hotel chain, turning this way into one of the companies with more rooms available in the metropolitan area of Barcelona.
The Hotel SB in Sant Feliu de Llobregat will be located in front of the Joan Gamper Sports City of the Barcelona Football Club. It will be a four-star superior hotel with 160 rooms spread over more than 9,000 square metres of floor space. It will also have an A energy rating.
For the hotel, GARCIA FAURA will manufacture and install 110 modules, which make up some protruding corner elements with a rectangular side and a trapezoidal side, formed by a frame of galvanized steel metal structure and lined with composite panel on which are fixed the fixed enclosures of aluminum profiles that will give uniqueness to the facade of the hotel.
These modules will be installed from inside the building site, which will allow work to be carried out simultaneously from inside and outside the building. In addition, 90 aluminium tilt-and-turn windows with high thermal and acoustic performance will also be installed, as well as many curtain wall modules on the ground floor.
Glass doors will be integrated into these curtain wall modules and, throughout the hotel, around ten entrances and skylights. The glass to be used in this project has high acoustic and thermal performance as it incorporates selective coatings or argon chambers, among other features.