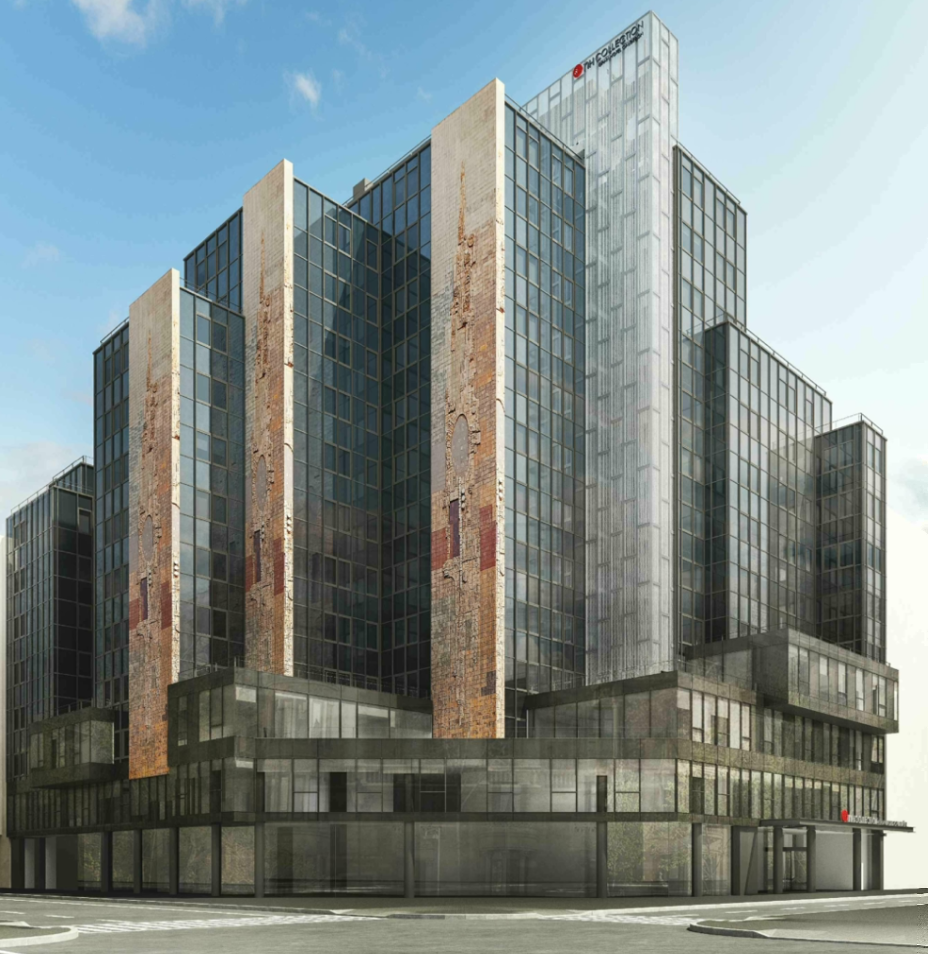 GARCIA FAURA will participate in the renovation of the façades of the Hotel Calderón in Barcelona
GARCIA FAURA will participate in the remodelling of the façade of the Hotel Calderón, in Barcelona. Specifically, the company will intervene in the manufacture and installation of a curtain wall developed especially for the project.
Located at number 26, Rambla de Catalunya in the Catalan capital, the Hotel Calderón is a building with a complex volumetry built in 1973. But it is now facing a major refurbishment of the exterior façades.
The refurbishment of the façades, designed by the firm Ferrés Arquitectos, seeks to improve the thermal and acoustic performance of the hotel, fire protection and the comfort of the guests. And all this by intervening from the outside. In other words, maintaining the activity of the establishment as much as possible.
This objective will be achieved with the system known as overcladding, which allows work to be carried out on the outside with the usual activity inside the hotel while minimising the volume added to the façade and minimising the external impact.
For this project, GARCIA FAURA will develop, manufacture and install a curtain wall of approximately 2,075 square meters, with about 500 square meters of practicable carpentry enclosures incorporated. It is a system of curtain wall with cover, made expressly for the project, from the initial design of the architect.
The company will also build a curtain wall on the lower floors, in the form of a plinth, of approximately 510 square metres, with the incorporation of operable and tilt and turn windows. And an intervention on the rear façade to adapt the external aesthetics of the existing carpentry to the hotel's current needs.
The renovation project is carried out jointly with the construction company Villa Reyes, in a sign of the willingness of both companies to work collaboratively when it comes to tackling specialized work in the field of value-added rehabilitation.