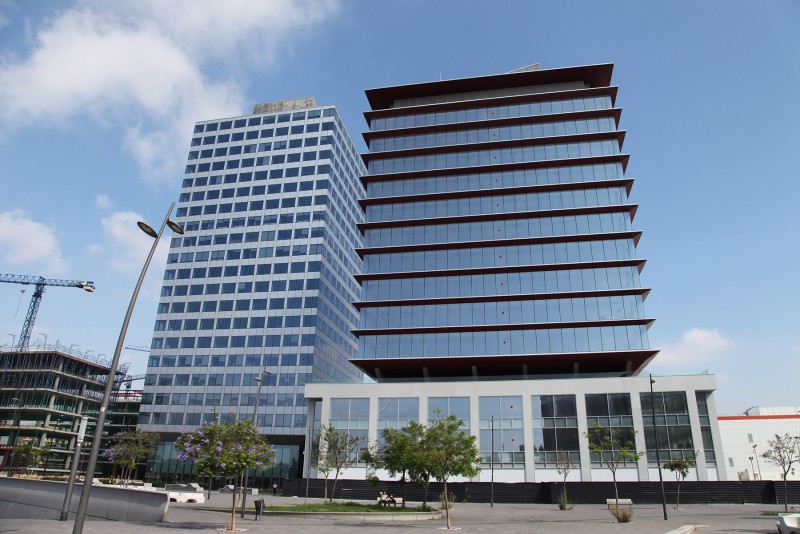 How the facade contributes to a building's energy efficiency
The choice and design of a correct technical solution for the facade of a building can improve its energy efficiency substantially, both in terms of thermal and solar performance. The combination of this facade solution with other added-value elements that promote energy saving can be fundamental when determining the building's degree of sustainability.
Not only are architecture and construction engineering professionals are becoming more aware of this, but also the public and private developers who themselves are more frequently seeking higher levels of energy efficiency for their developments. This choice perhaps increases the initial project costs, but results in reducing the subsequent energy expenditure and improving the living or working conditions of the end users of the building.
Depending on the geographical location of the construction and its aspect, a building facade may have the capacity to receive 800 W/m² of solar energy. Therefore, making the correct choice of glass light transmission and solar factor is essential to optimize the energy balance of the building. Thus, selective coated solar control glass acts directly on the solar radiation, greatly reducing the energy contribution inside the building.
This property is essential to meet the construction sector efficiency and sustainability requirements of today. And we must not lose sight of the fact that improving the solar control performance will reduce the energy required for the artificial air conditioning inside. This also makes it possible to reduce the use of fossil fuels and the emission of greenhouse gases into the atmosphere.
If, in addition, we combine these solutions with an added element of exterior solar control, we can regulate the solar transmission to inside the building, improving the comfort of its users. According to experts, this also results in greater productivity in the workplace and profitability.
GARCIA FAURA has specialised in the development of this type of technical solution for facades, thanks to his team of specialist engineers, who work alongside the Business Management project construction engineers and architects. This can be seen in examples such as the Diagonal 192 office building or the Torre 4 Porta Firal, in Barcelona (photos).