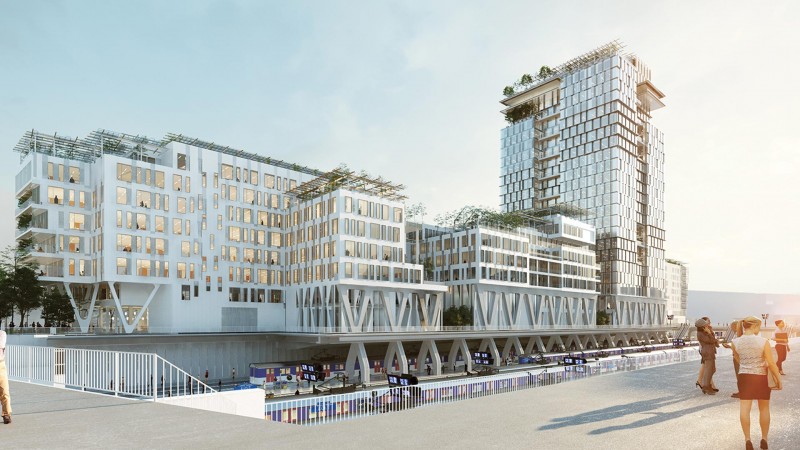 Archipel: GARCIA FAURA's largest-scope project in France.
The Archipel complex will comprise a total of five buildings, all intended to be used as office space, both independent and interconnected, and embodying the different branches of the industrial group specialising in the construction industry and its associated sectors.
The buildings are to form a comfortable area, with bridges and working areas which facilitate dialogue favouring the creation of new projects. Furthermore, this shall integrate naturally into the surrounding natural areas and the commune of Nanterre itself.
As part of this project's scope, GARCIA FAURA shall produce aluminium metalwork double-skin facades with perforated veneer and glazing, maintenance walkways with iron structure, aluminium Stick system curtain wall with carpeting, curtain wall over timber profiles and composite panel cladding.