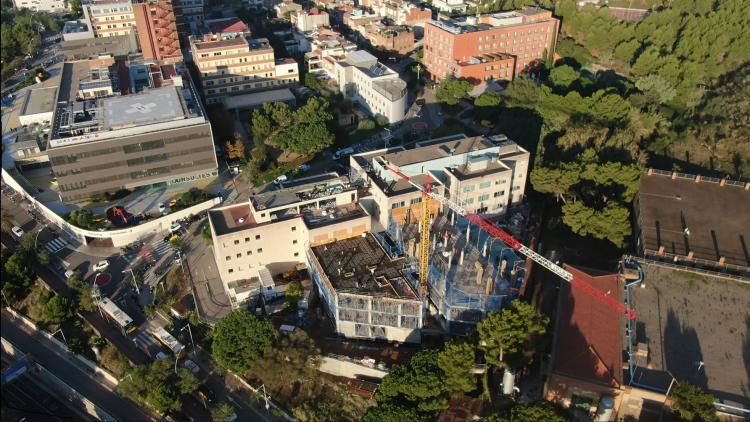 GARCIA FAURA, working #forthebraves
The company will carry out the work on the façades and enclosures of the new Sant Joan de Déu Pediatric Cancer Center in Barcelona. Once operational, it will be the largest children's cancer hospital in Europe.
In the coming weeks GARCIA FAURA will begin work on the new children's oncology hospital in Sant Joan de Déu, which will be the largest pediatric oncology center in Europe with 8,400 square meters divided into four floors.
The project, the work of the architecture studio PINEARQ, is being built next to the current hospital with which it will be connected via a walkway. The new facilities will treat up to 400 patients a year, 30% more than they currently care for, and will incorporate the latest advances in the fight against cancer.
GARCIA FAURA will execute the set of aluminum and glass enclosures, as well as the solutions of exterior facade that pass through a curtain wall of 350 square meters and about 2,000 square meters of innovative sunscreens, which will allow, when necessary, reduce the incidence of sunlight on the façade while gaining in energy efficiency.
As for the enclosures, it is 1,800 square meters in aluminum with thermal break and high technical performance, with the aim of offering maximum acoustic and thermal comfort to users and workers of a sanitary equipment of these characteristics
To raise the 30 million that has cost the construction project, in February 2017 the Hospital Sant Joan de Déu began a patronage campaign under the slogan #forthebraves, which has raised contributions from companies and micro-patronage of more than 100,000 individuals, and it is still active.
Photo: Hospital Sant Joan de Déu Barcelona