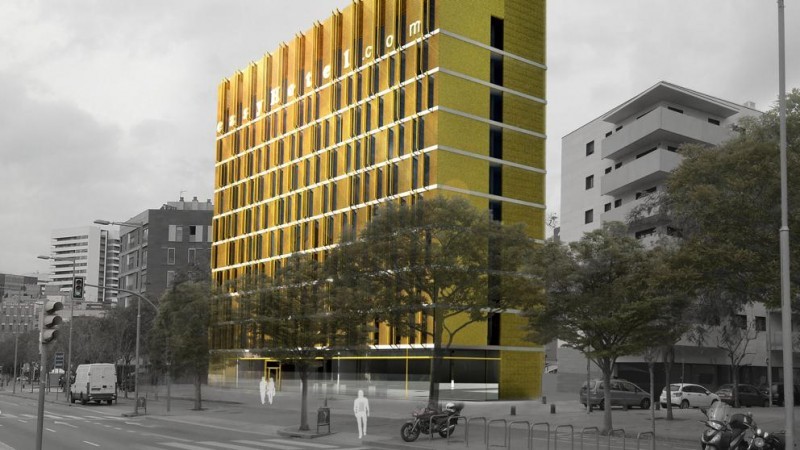 GARCIA FAURA will not be taking it easy this summer
In the EasyHotel, the first of its kind in the whole of Spain, GARCIA FAURA fabricated and installed 300 opening hidden leaf windows with black anodized finish. We have also installed gold finish 'deployé' panels and surrounding UPN-type cantilever folds with framework edges, also gold in colour, in the exterior facade of the building.
As for the Mapfre Tower, GARCIA FAURA has produced 480 square metres of aluminium curtain wall for the building entrance facade, plus 2400 square metres of screen-printed glass double-skin facade and facade cladding for the first 4 floors, implementing a new extrusion system designed specifically for this project. Finally, almost 850 square metres of glass panel cladding have been installed in the tower foundation interior area.
In terms of residential developments, enclosures have been produced for the 90 residences in the Torre Europa de l'Hospitalet, for the 39 residences in Sant Cugat and for the 70 residences in Viladecans.