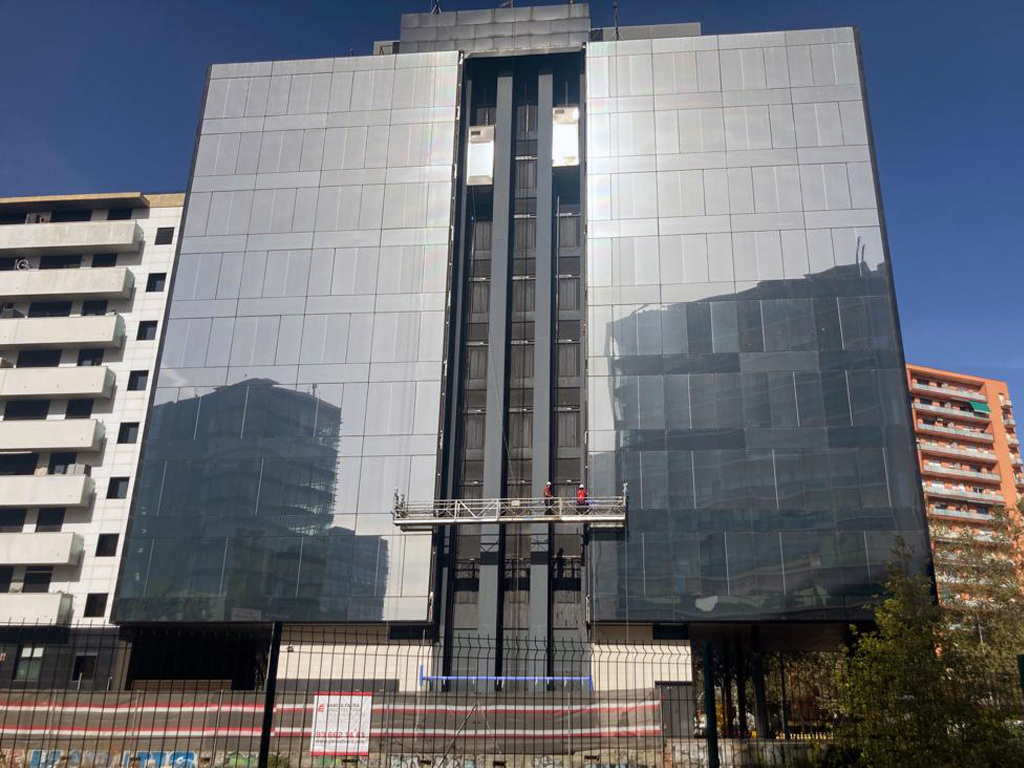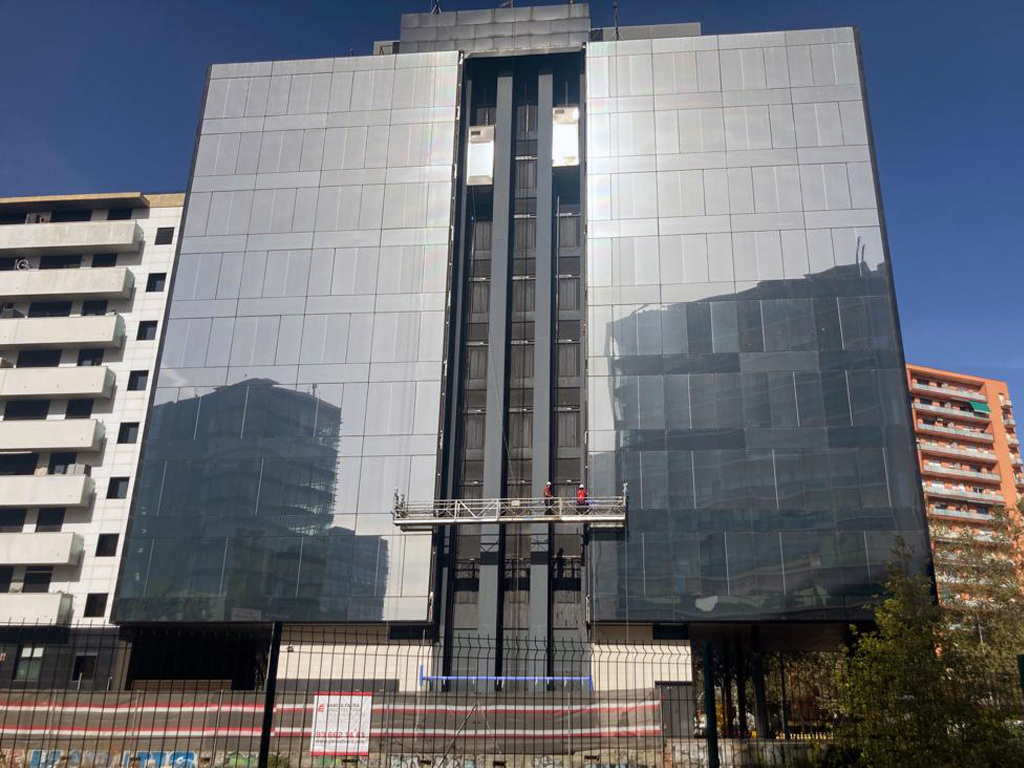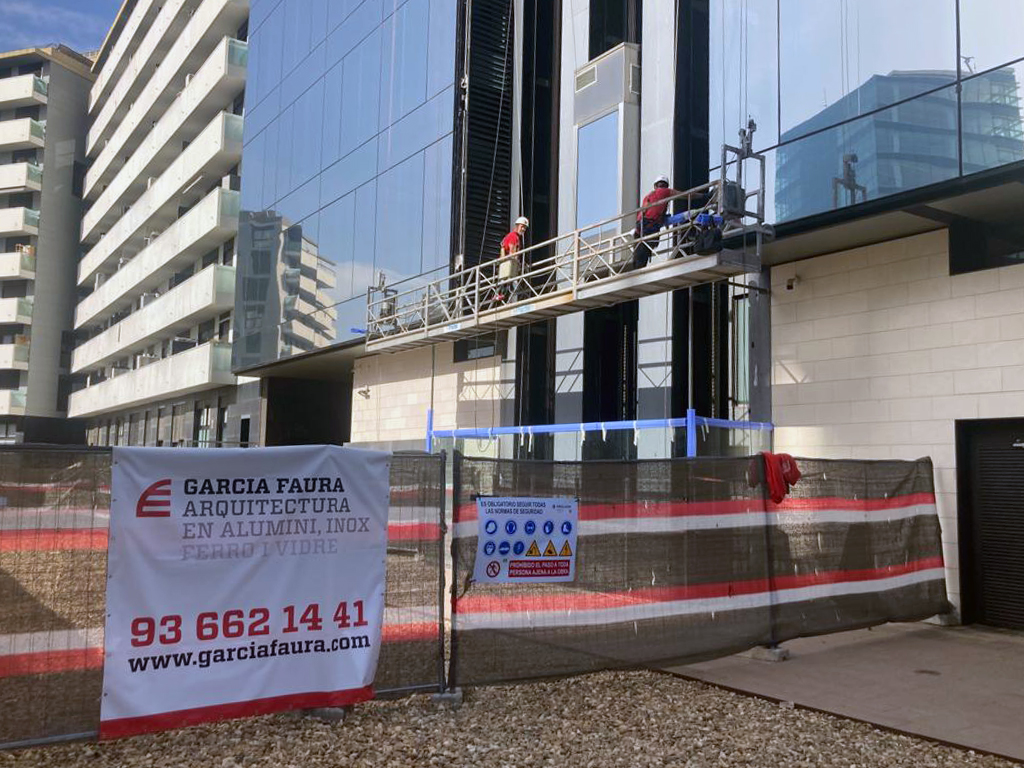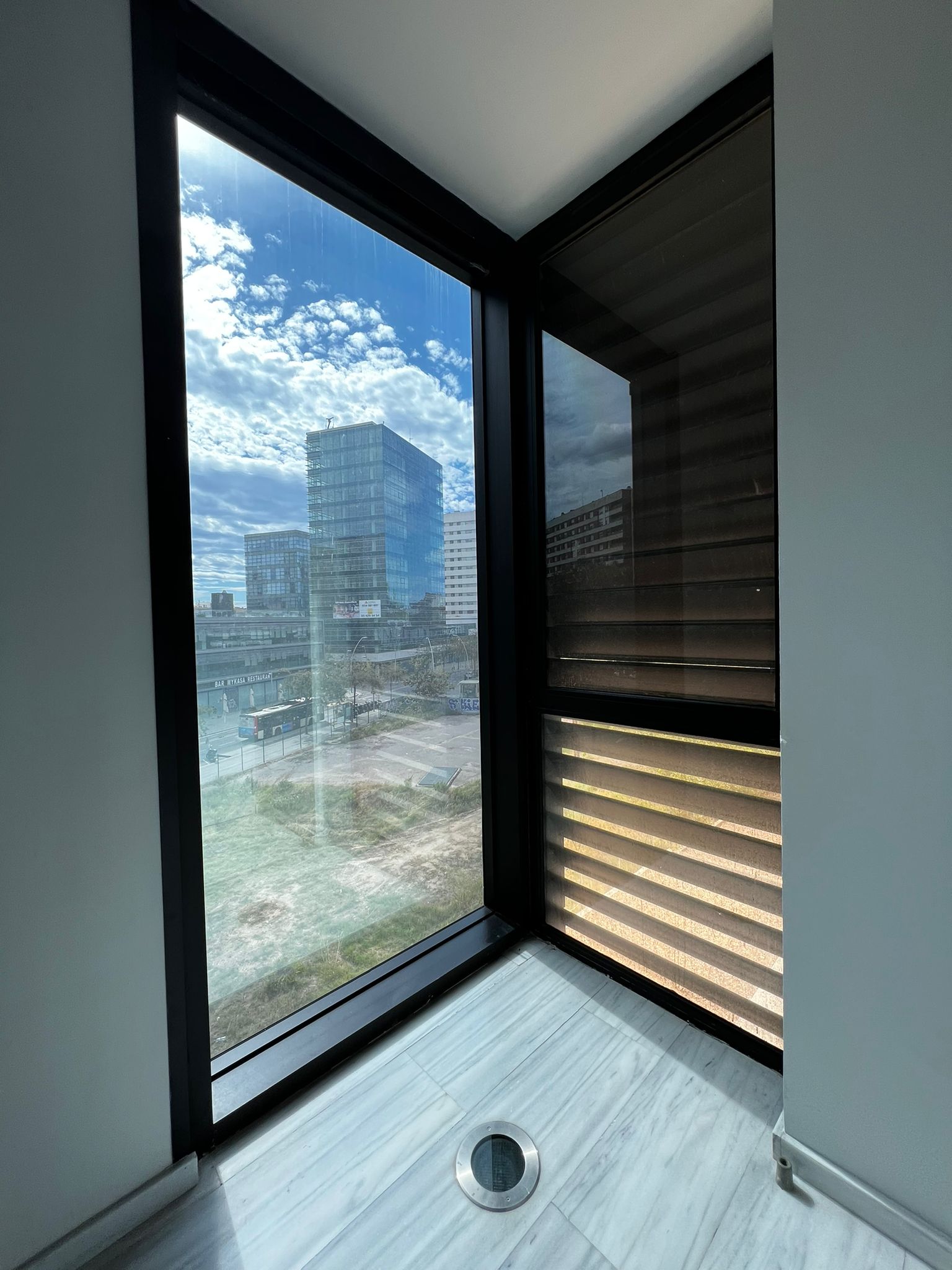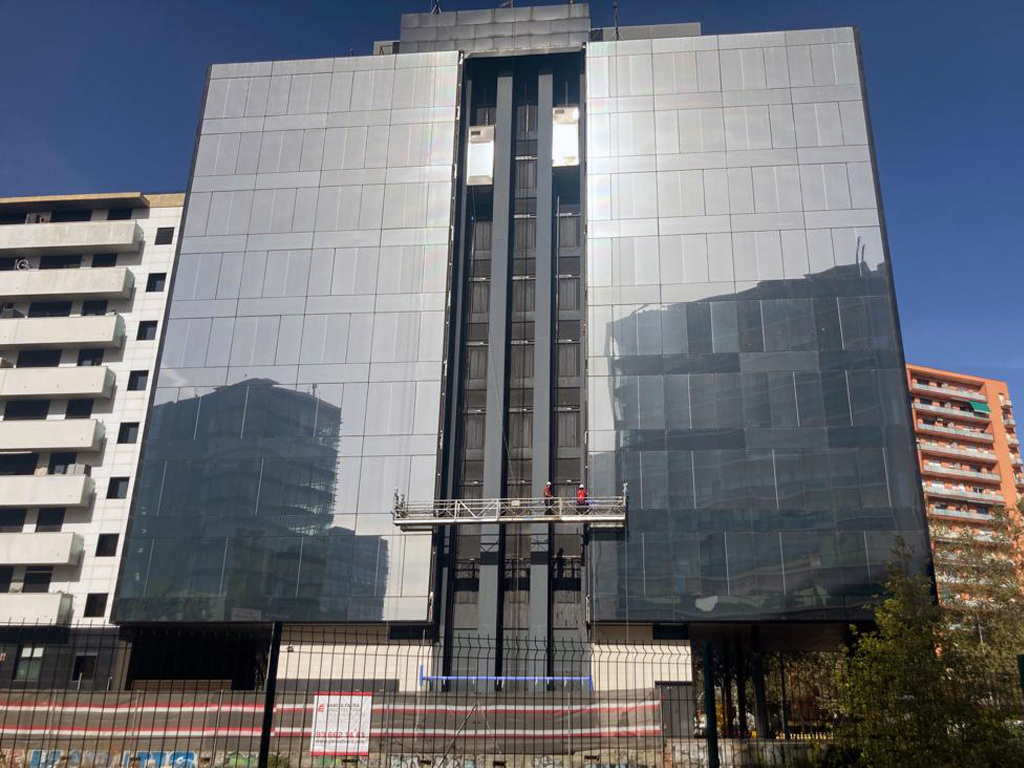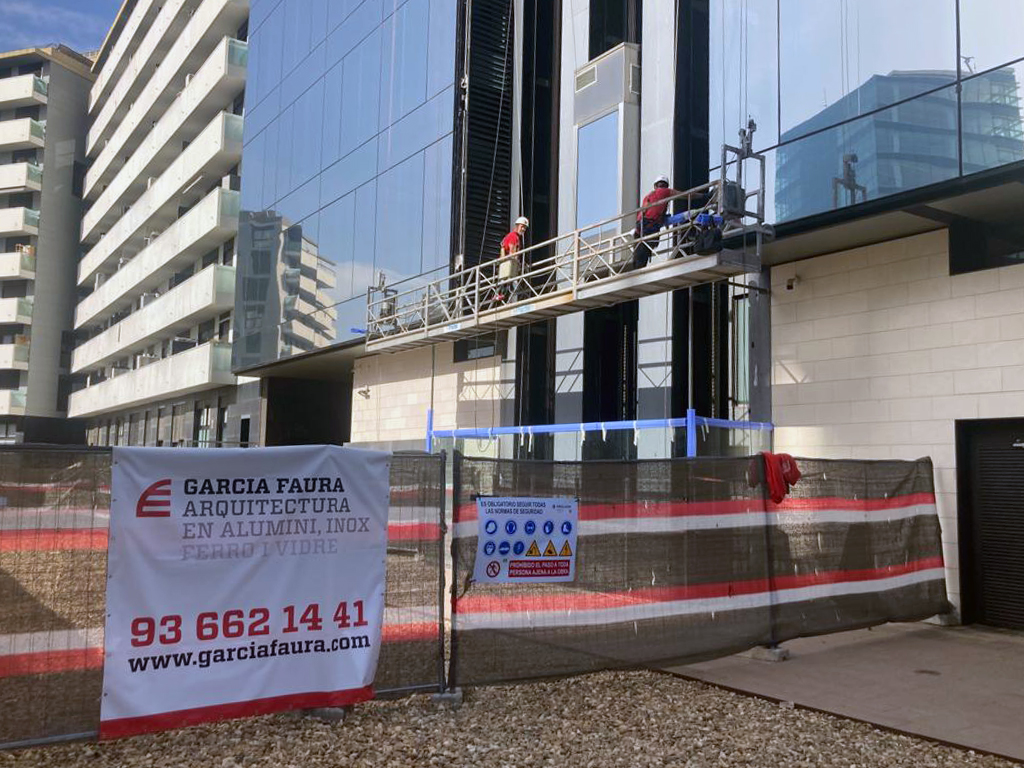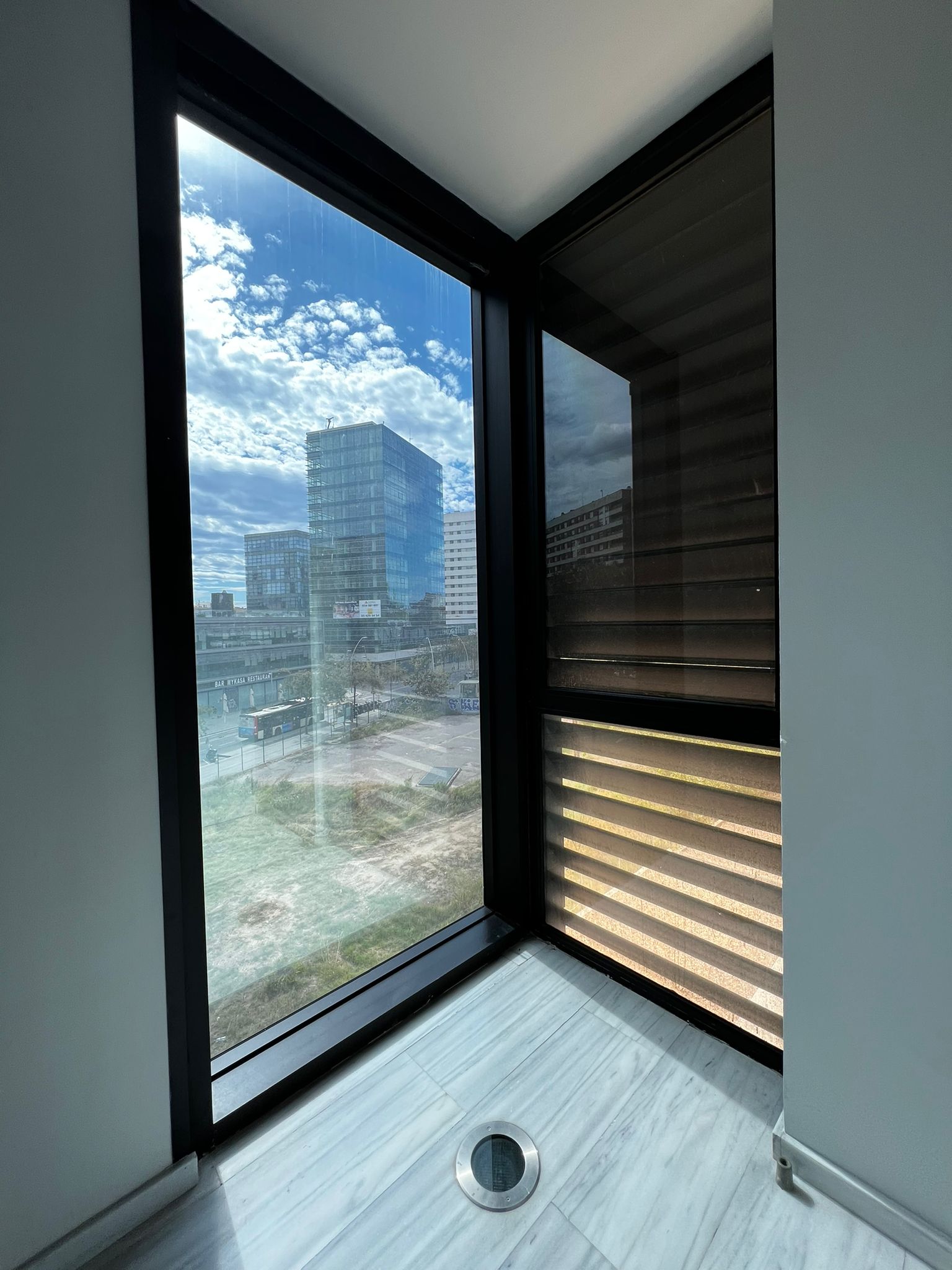 Facade rehabilitation to improve the aesthetics, efficiency and performance of an office building
GARCIA FAURA executes the renovation of the facade of the Diagonal 67 business building in Barcelona. The intervention consists in the creation of a new section of curtain wall that will cover the holes and the elevator boxes. Thus, it is possible to give continuity of facade to the curtain walls that already exist.
The intervention seeks to improve aesthetics and security, increase the brightness of the south facade of the building and improve the general efficiency of the building. The works include the creation of a new section of curtain wall and new fire protection sections, as well as the installation of a set of motorized shutters with projecting opening.
The action is directed from the Maintenance Division of GARCIA FAURA which, in recent times, has specialized in rehabilitation interventions and improving the efficiency of tertiary buildings.
A sector, that of rehabilitation, of great growth, in large part due to the need to update old installations, but also due to the greater awareness of the social and economic benefit of an efficient facade.
In this way, a diagnosis of the state of the facades of a building allows the identification of maintenance needs and opportunities for improvement in aspects such as energy efficiency and greater technical and acoustic performance.