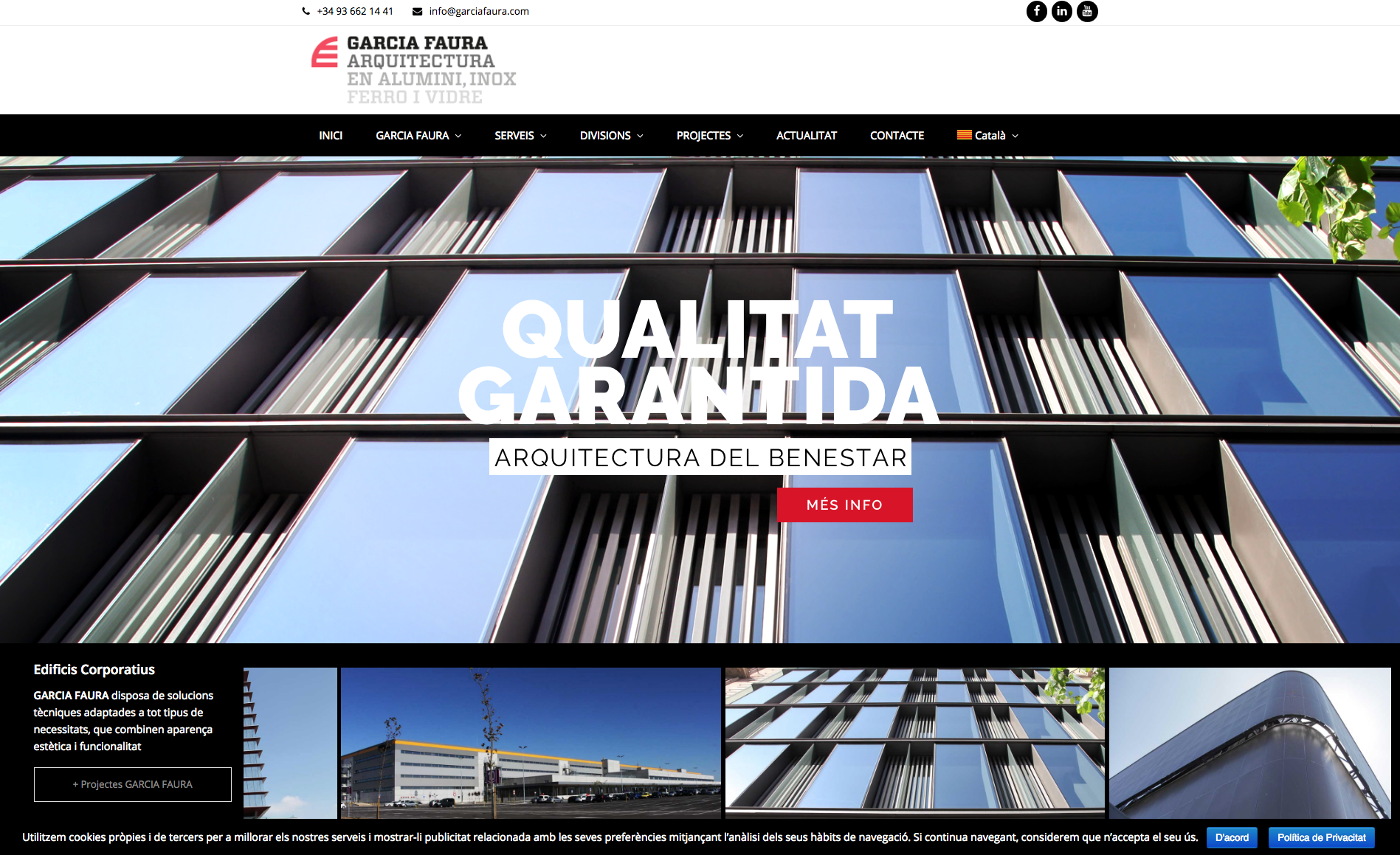 GARCIA FAURA estrena nou web!
The GARCIA FAURA website is completely renewed. The company has made a new design of its virtual space with the aim of offering a more current image, of practical navigation, useful and, above all, an ideal environment to offer the best service to its users and customers.
The new website includes many new features and improvements, both in terms of design and browsing, and content, where the main feature is the images. In this sense, on the new website of GARCIA FAURA there are more than 4,000 photographs of projects and thematic videos of different aspects of the company.
The virtual space, which is still accessible in four languages ​​(Catalan, Spanish, English and French), also incorporates more than 300 referenced projects divided into corporate buildings, services, residential, hotels, facades, rehabilitation or, even, future projects.
The web also maintains the section of news and incorporates a new space dedicated to the services it offers: Technical Office, Engineering, Calculation and Design, Production and Installation, among other information of interest to professionals in the sector and for the customers of the company around the world. It also offers the possibility of registering in the monthly electronic newsletter to keep up to date with the company.