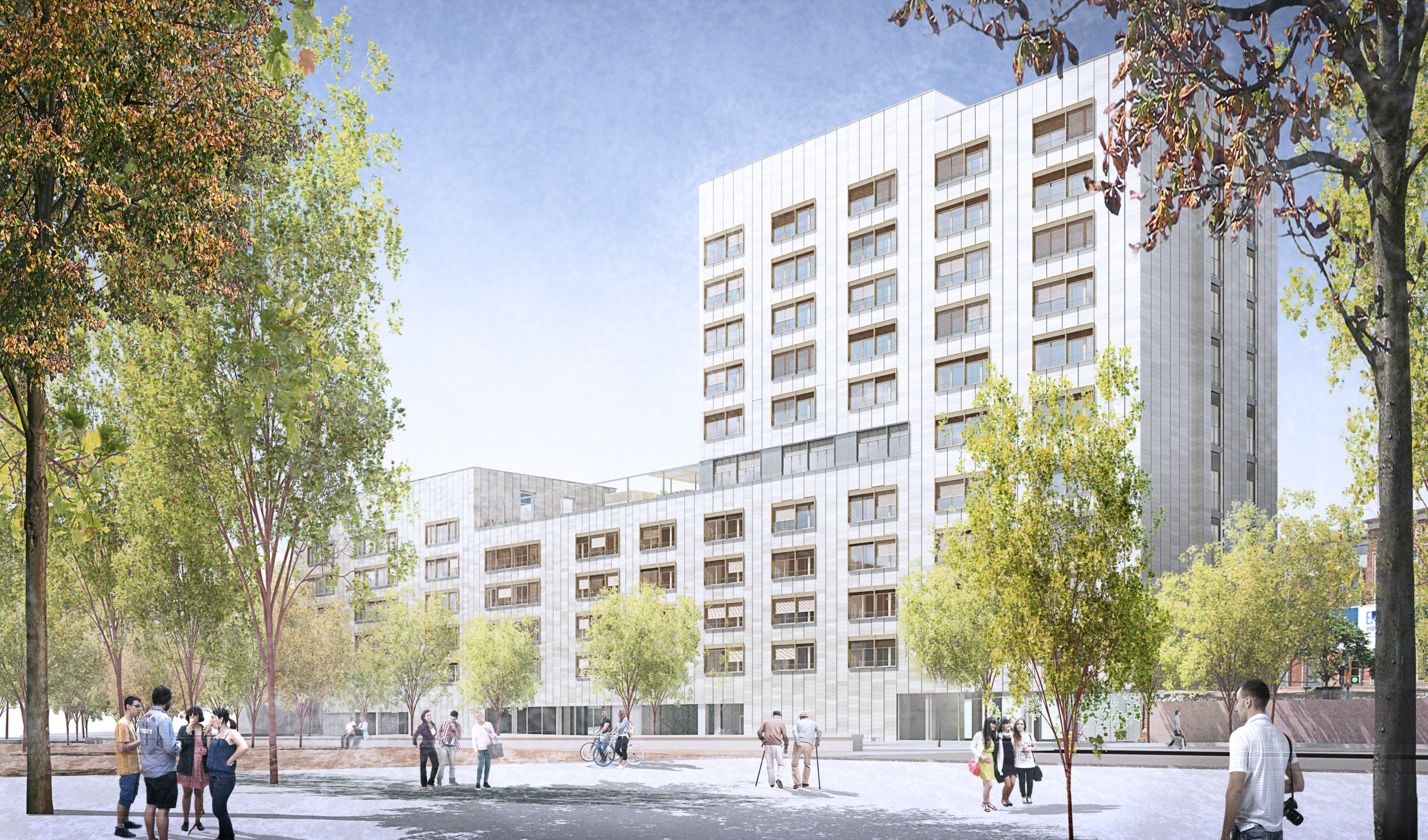 GARCIA FAURA enclosures for an important social housing complex in Barcelona
GARCIA FAURA is participating in the construction of a social rental building being built in the Trinitat Vella district of Barcelona. The complex is financed by the Municipal Institute of Housing and Rehabilitation of Barcelona City Council and will have 139 homes for economically vulnerable people.
GARCIA FAURA manufactures and installs the 373 units of metal enclosures, which total approximately 1,600 square metres. They are made from an aluminium profile with a thermal break and hidden leaf system. This allows greater use of natural light, reducing the visible section of the aluminium and generating greater visual harmony and integration.
The set of doors, windows and patio doors is manufactured, as usual, in the company's central factory in Gavà (Barcelona), under the strictest quality controls. According to the protocols established by the company, the carpentry is subjected to four different quality controls: the verification of the materials on receipt, the control during preparation and manufacture, the final factory control and the verification of the quality during installation.
The building will use 85 dwellings for the elderly, and the rest (54) for social rent. On the ground floor there will be two rooms with common facilities and a third for bicycle parking. The building will have two different heights that will divide the two communities. The one for the elderly will be the lowest (six floors), while the one for social rent will have eleven floors. The two communities will have separate entrances and a passageway will facilitate access to the rear of the complex.
The flats for the elderly will have a single room. On the fifth floor there will be common areas (multi-purpose rooms and garden) with access only for residents, as well as a laundry room. The social rental flats will have 1, 2 and 3 bedrooms. The complex will be organised around three courtyards which will act as a collector of light and ventilation. In addition, the building will be equipped with aerothermic machines and photovoltaic panels.