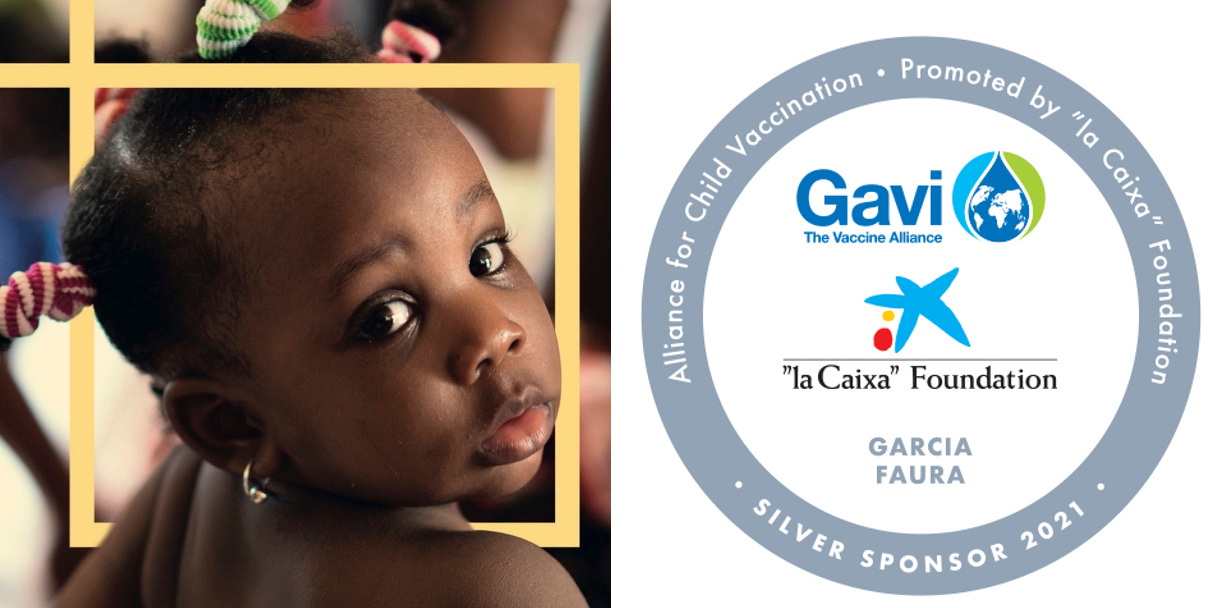 GARCIA FAURA helps vaccinate children against pneumonia in Mozambique
GARCIA FAURA's Corporate Social Responsibility programme (CSR) includes initiatives that forge an iron solidarity, either by alleviating the effects of climate change (with the planting of trees in the Amazon) or by providing solutions to bring vaccines to children in the poorest countries on the planet.
GARCIA FAURA is a silver sponsor of the Child Vaccine Alliance, an initiative promoted by GAVI, The Vaccine Alliance, the 'La Caixa' Foundation, the Bill and Melinda Gates Foundation and with the collaboration of ISGlobal.
The company has been supporting this project, which fights against child mortality in countries without sufficient health resources, for five years. From 2020, efforts will focus on vaccination against pneumonia in Mozambique, a condition that is still the leading cause of infant death from infectious diseases worldwide.
In the African country, the infant mortality rate for pneumonia in children under five years of age is 79 per thousand. A figure that increased due to the covid-19 pandemic, which forced the suspension of vaccination campaigns and, consequently, led to an increase in respiratory diseases in children.
Thanks to GARCIA FAURA's contributions and those of other supportive companies, the Child Vaccination Alliance has been able to immunise seven million children under five years of age in the world's poorest countries. Of all of them, more than five million were immunised against pneumonia. Through this action framed in the company's CSR policies, GARCIA FAURA aims to keep open a window of hope.