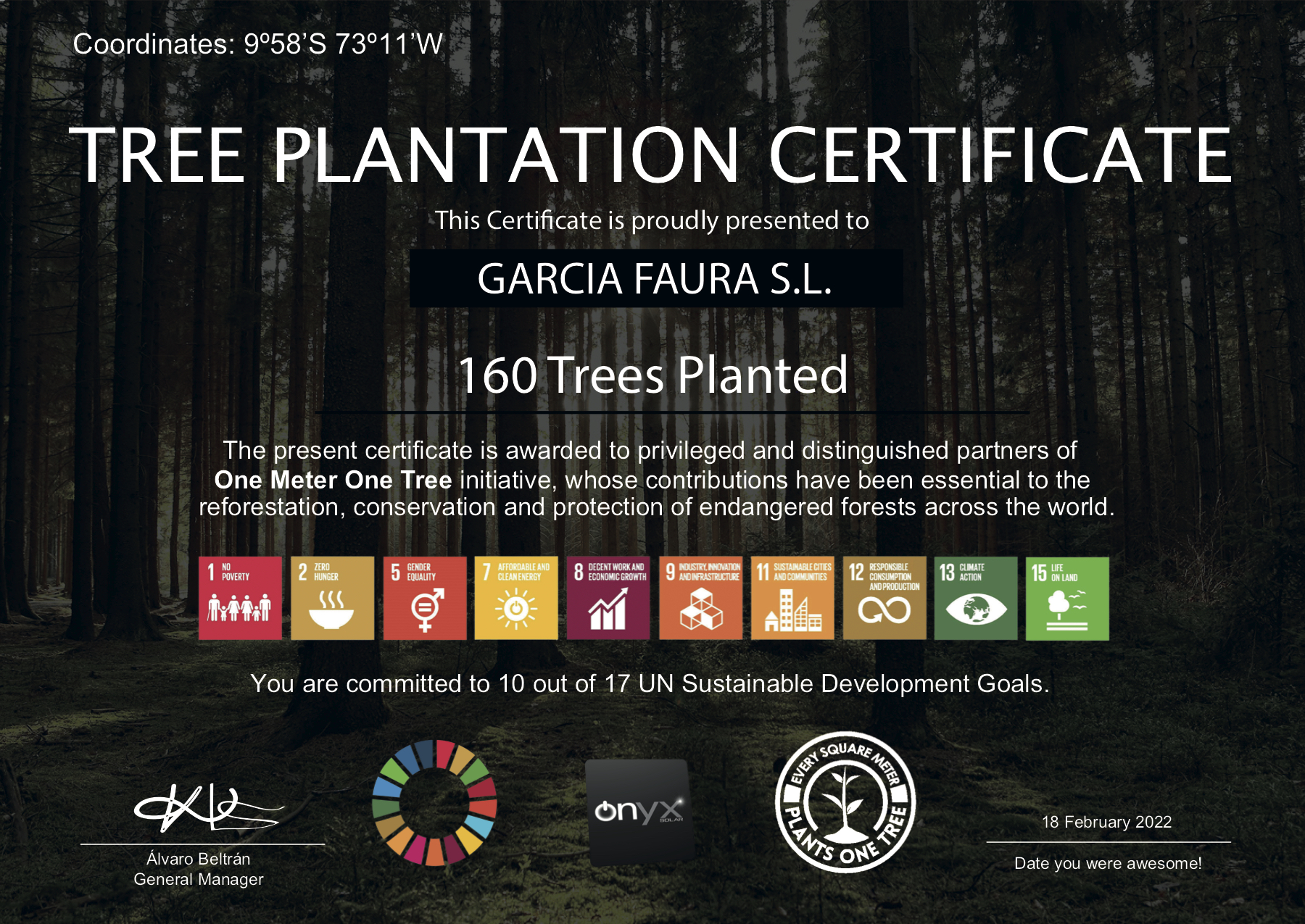 GARCIA FAURA collaborates with Onyx Solar to plant more than a hundred trees in the Amazon
Onyx Solar is the world's leading manufacturer of photovoltaic solar glass. In 2020, the company took the initiative to plant a tree for every square meter of photovoltaic solar glass manufactured. Trees are planted in areas that need special care for the environment, such as the Amazon, Indonesia, or India.
The recent activity of GARCIA FAURA has made it possible to contribute to this project thanks to the company's participation in the rehabilitation project of the office building located on Avinguda Diagonal 525 in Barcelona, ​​a building that houses the headquarters of Naturgy, the electricity and gas multinational.
GARCIA FAURA provided solutions for enclosures and facades. In this last aspect, 132 horizontal photovoltaic solar glass modules were installed (integrated in a structure of aluminum slats on the south façade of the building).
The panels protect from the sun during the hottest months and also allow the property to generate its own clean energy for part of the consumption. GARCIA FAURA's contribution to the project has allowed Onyx Solar to plant a total of 160 trees in the Amazon.