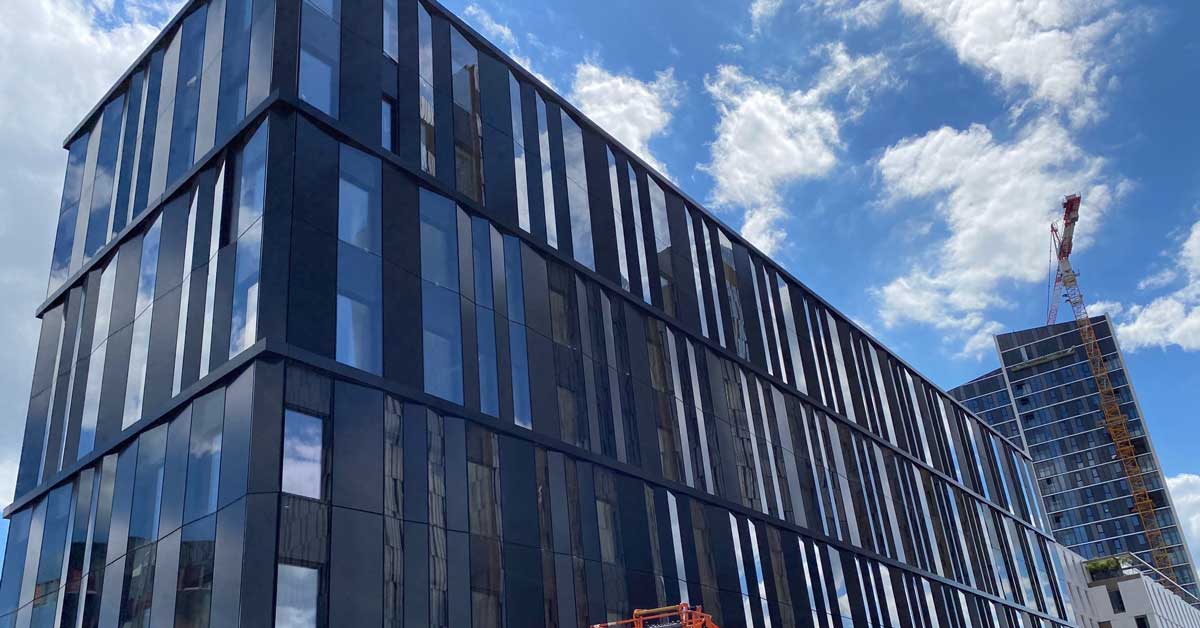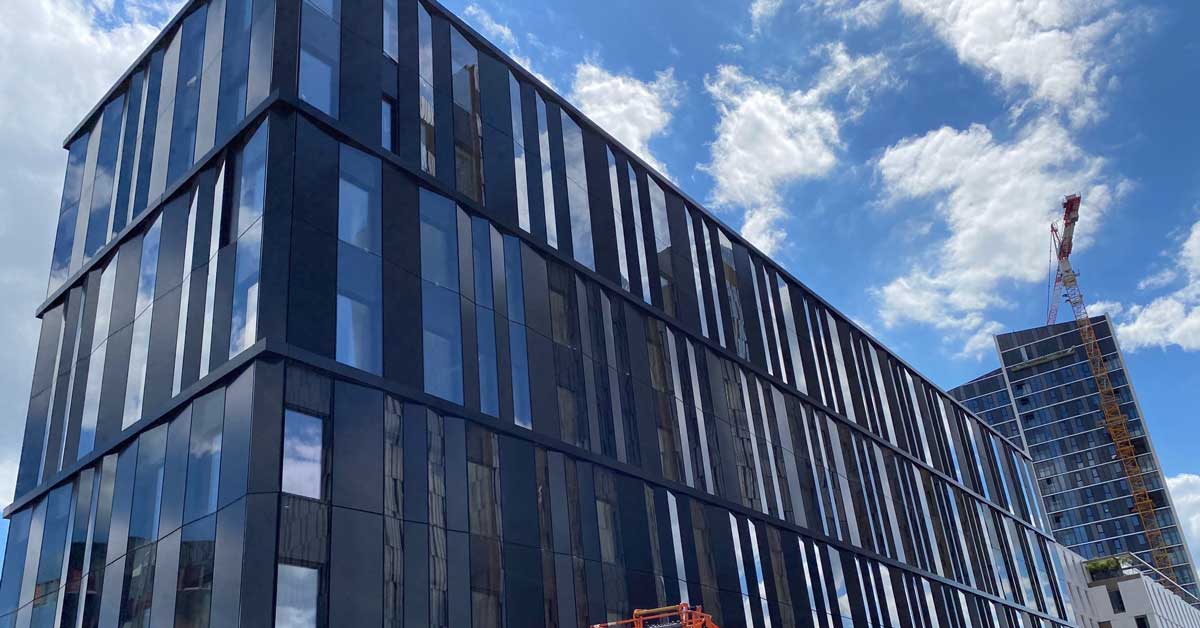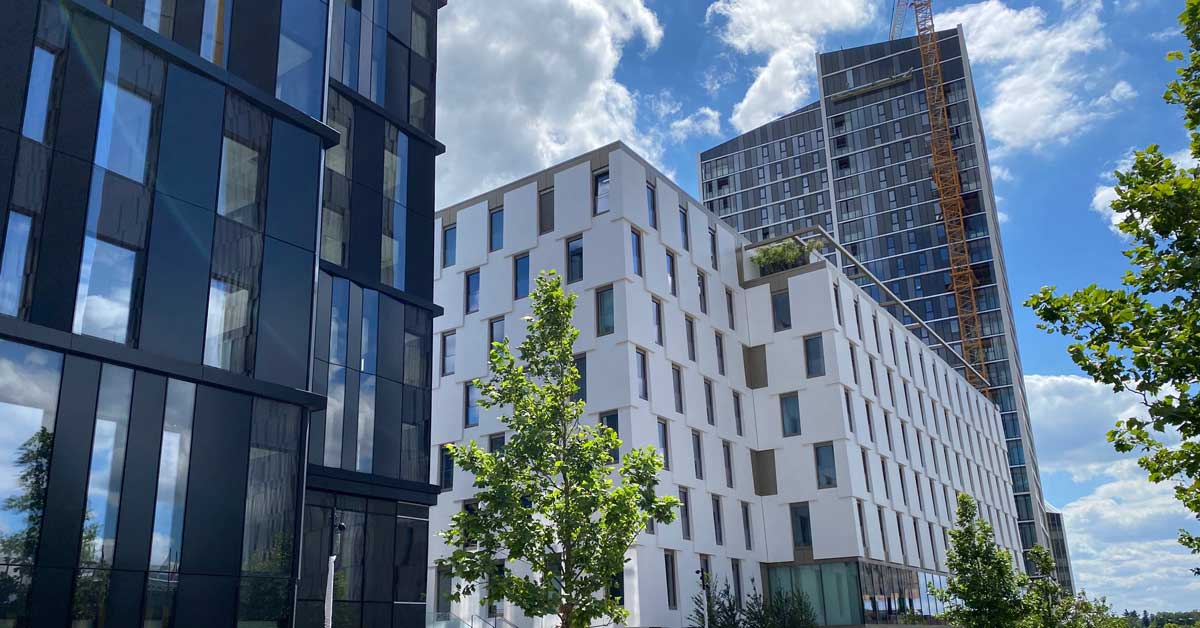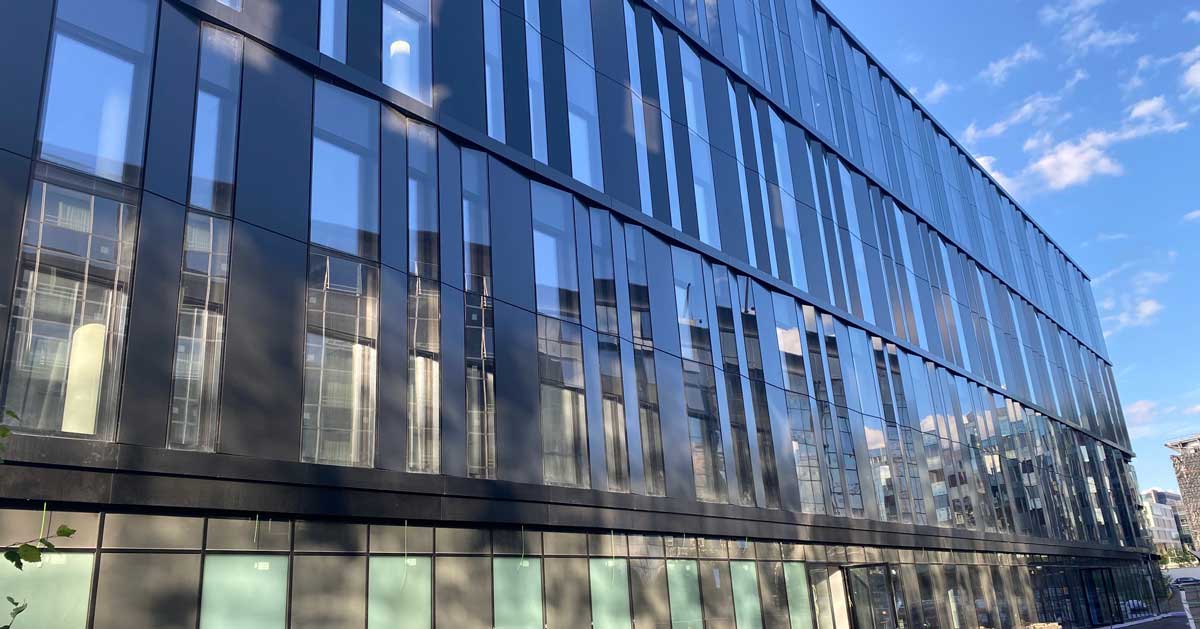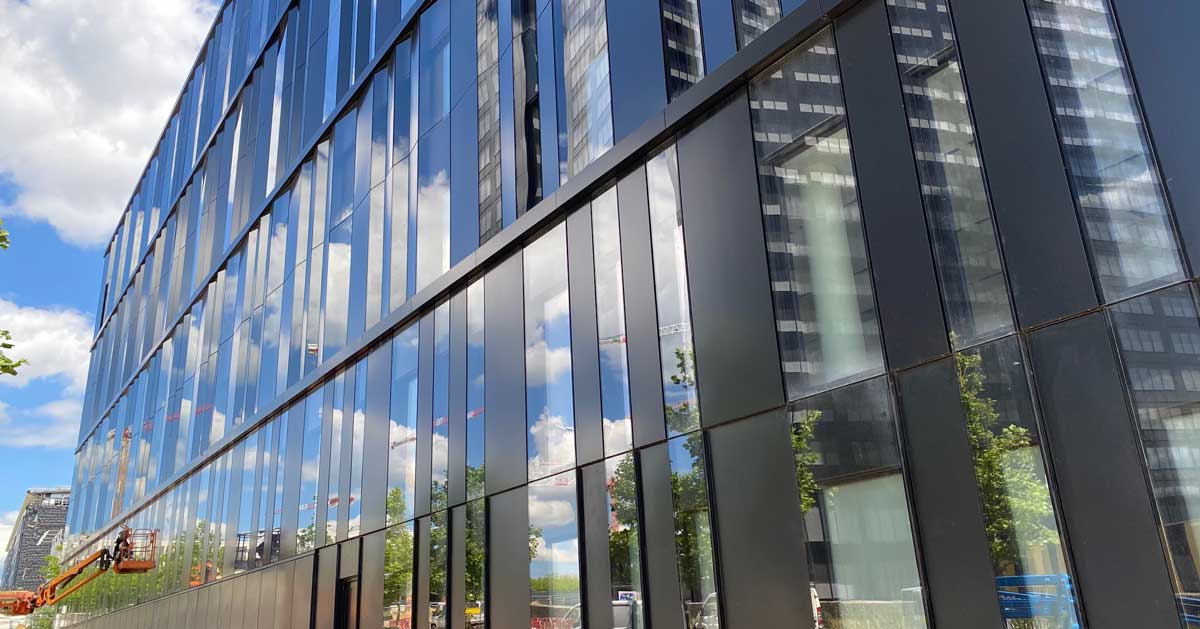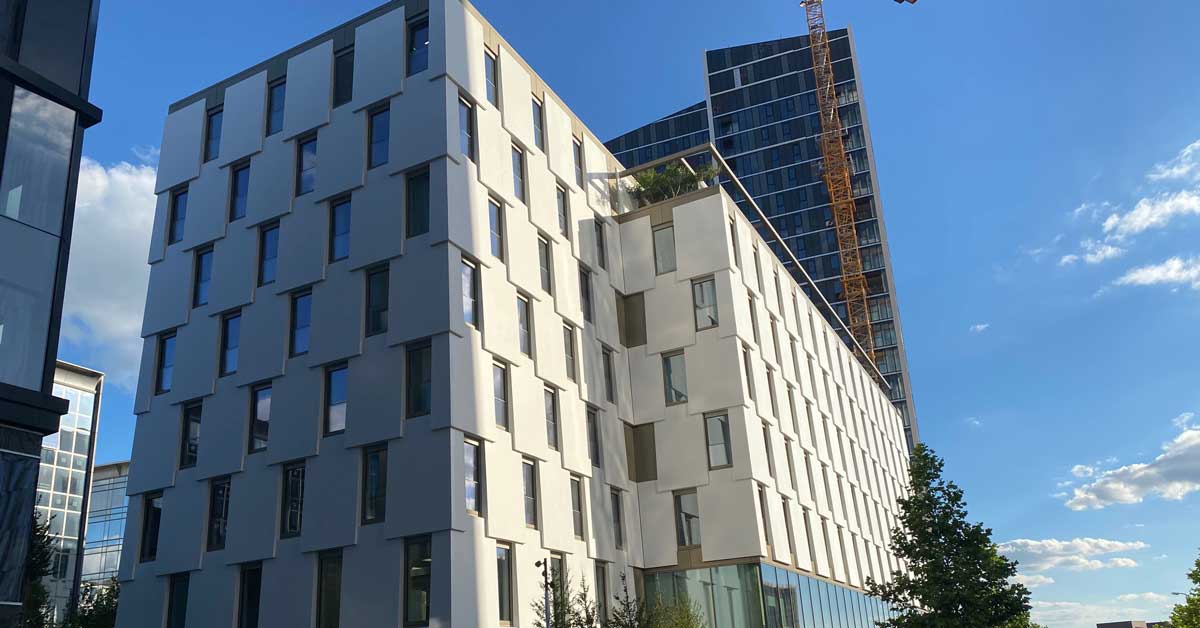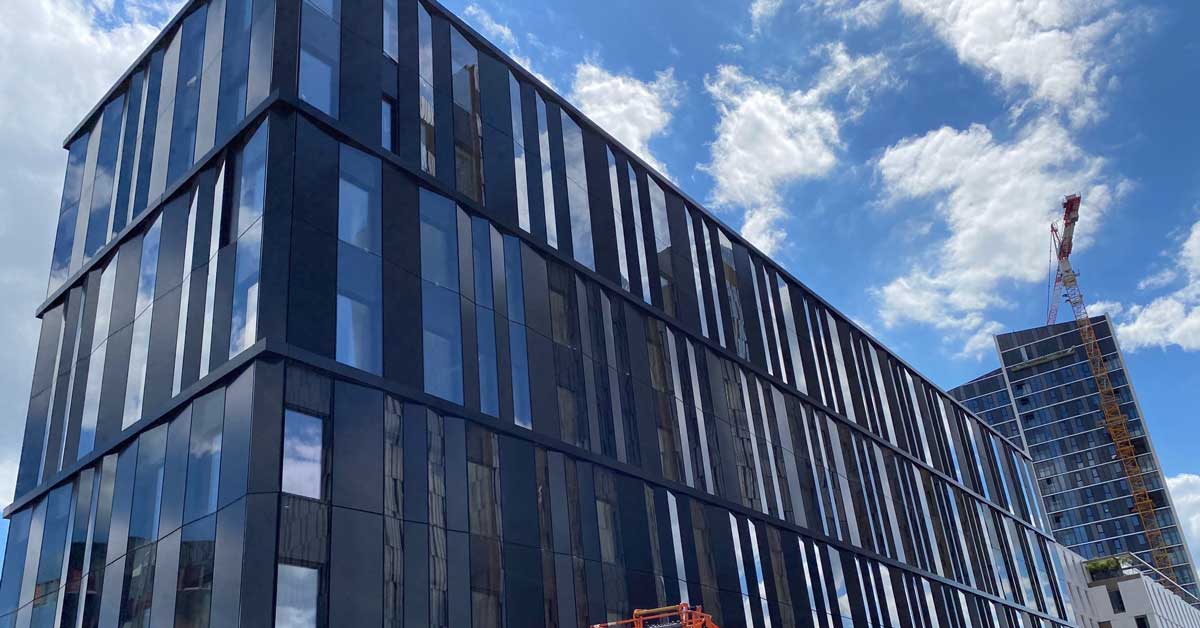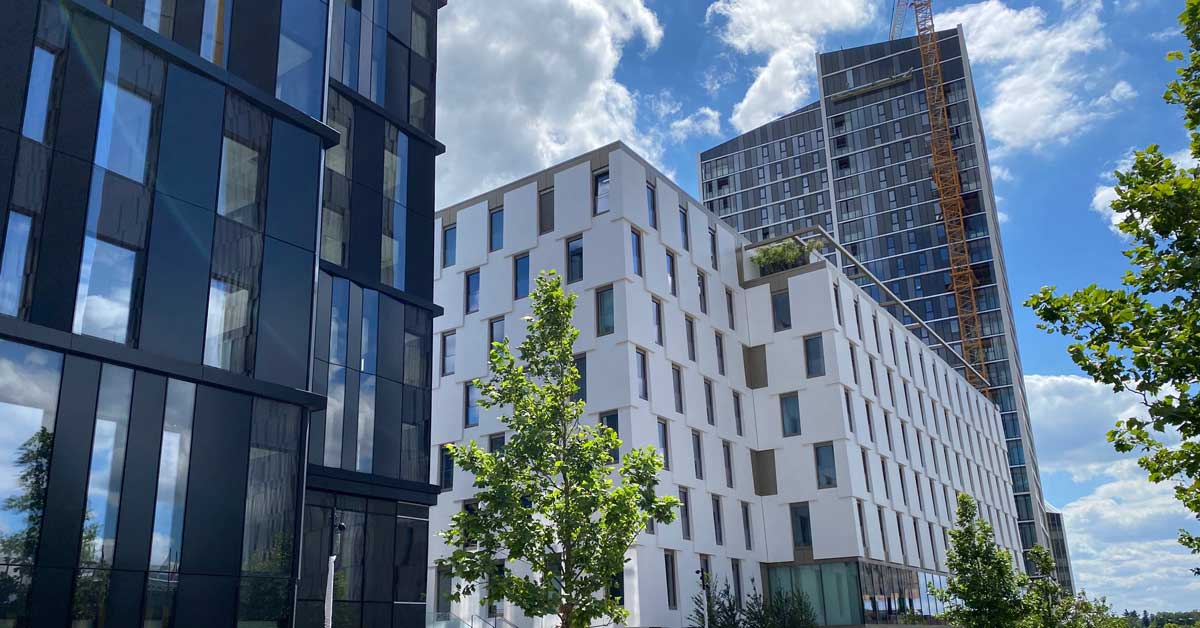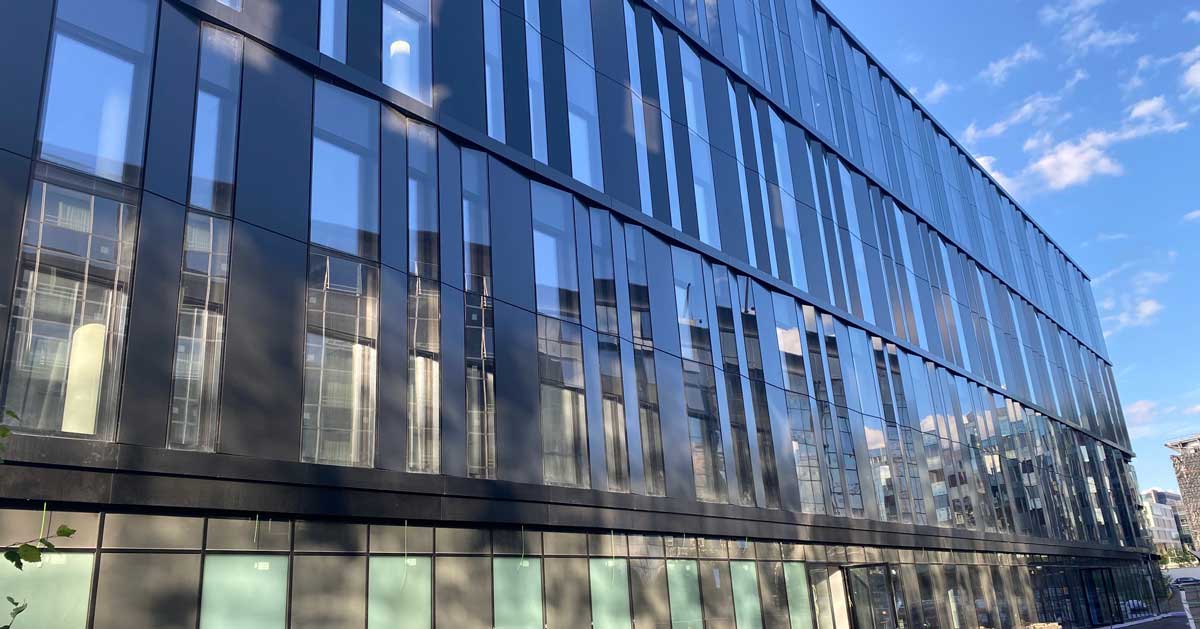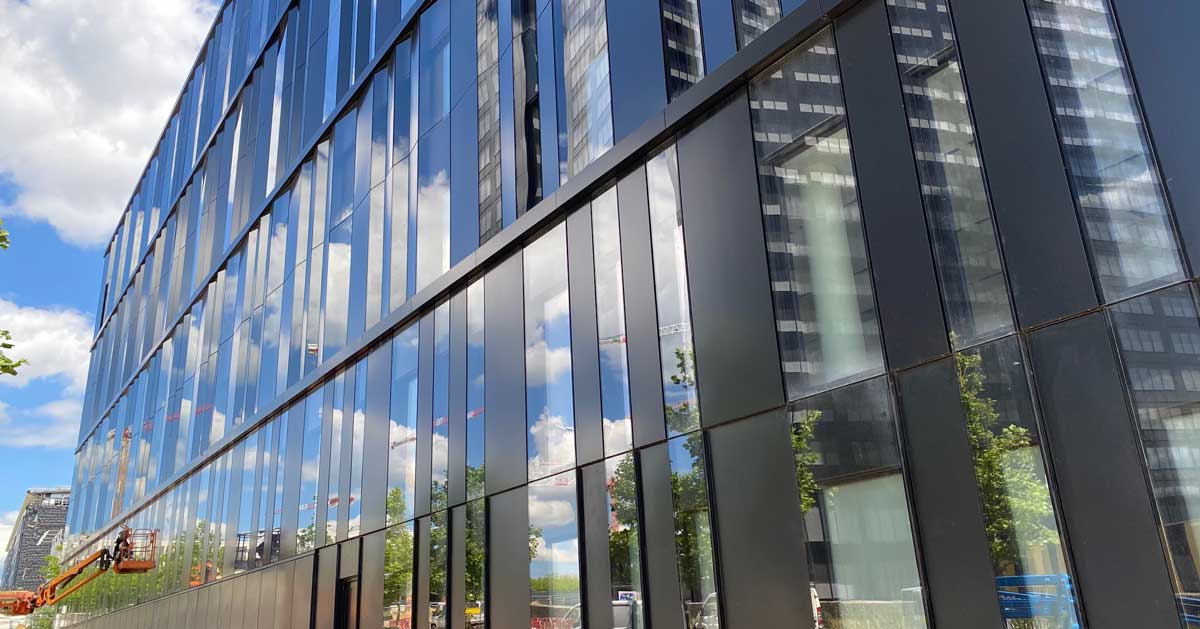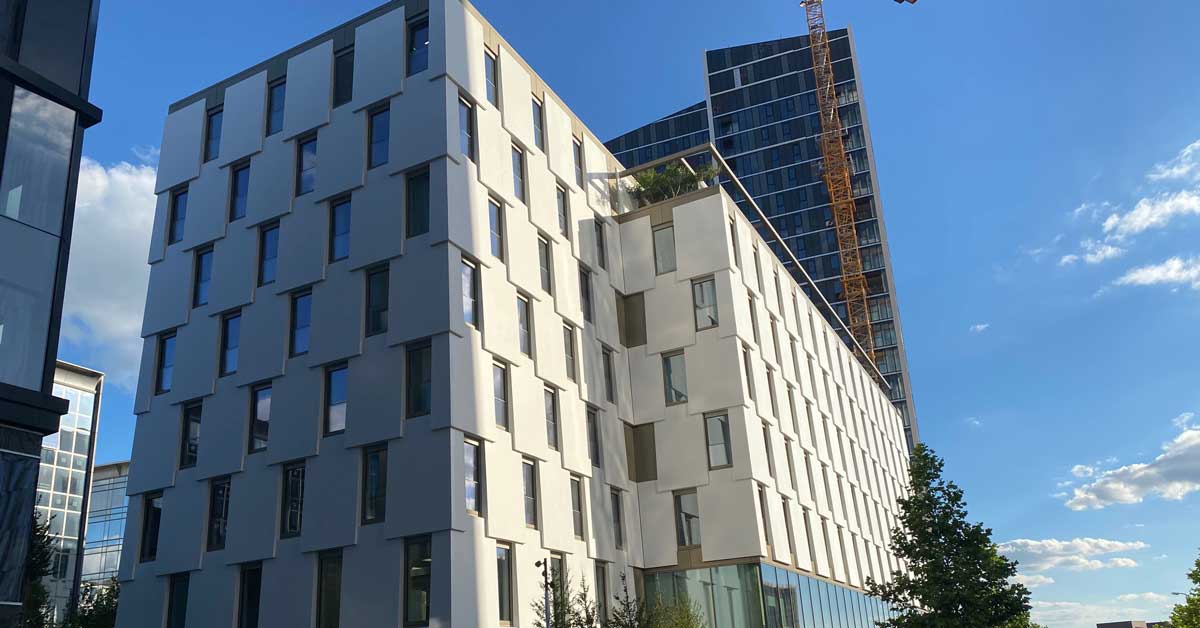 The first GARCIA FAURA label project in Luxembourg is successfully completed
Final details for the implementation of the project for an office and hotel building in Luxembourg City, in the prestigious Kirchberg neighborhood, with the participation of GARCIA FAURA. In fact, the hotel officially opens its doors on July 20.
For the new hotel establishment, GARCIA FAURA has manufactured and installed 1,025 square meters of high-end aluminum carpentry chassis, with high thermal performance glass, and a curtain wall with a placket seen from the outside and triple glass on the ground floor. There is also a set of aluminum doors and other elements, such as ventilation slats.
As for the office building, GARCIA FAURA has installed a double skin modular curtain wall facade, specially developed for this project. The property will have an interior skin that combines opaque areas with other transparent areas with openings that include crystals with high thermal performance.
The outer skin combines opaque and transparent areas in aluminum frames that create a modular facade of 4,870 square meters. The building also has 600 square meters of curtain wall with a placket seen from the outside and triple glass for the ground floor, plus five aluminum doors.
On the ground floor of the office building there are some police units, so a part of the facade is made of bulletproof glass and with an anti-refraction system.
In the Kirchberg neighborhood you can find some institutions of the European Union, such as the Court of Justice, the Court of Accounts or the Secretariat of the Parliament, in addition to the European Investment Bank, the headquarters of the Luxembourg Philharmonic or the Museum of Modern Art , in addition to being a renowned residential and leisure neighborhood.