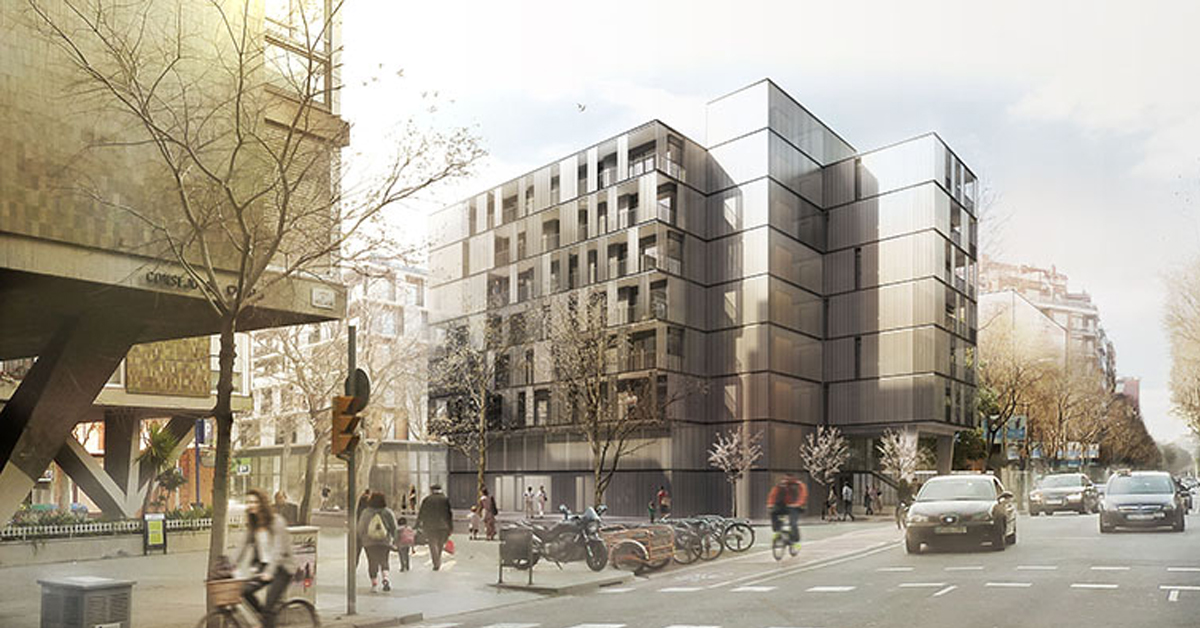 Enclosures with breakage of thermal bridge for social housing in Barcelona
GARCIA FAURA is working on the installation of 1,245 square meters of aluminum closures with breakage of thermal bridge in a block of social rental apartments located at number 159 of the Comte Borrell street in Barcelona, ​​specifically in the neighborhood of the Nova Esquerra de l'Eixample, in a lot known asGermanetes space.
This is a plot of 630 square meters where a building of 5,800 square meters is built that will have 35 floors of two rooms all of them, although of surfaces that vary between 54 and 69 square meters.
Apart from social housing, the building will house a nursery of 850 square meters on the ground floor. The cellar will also be able to accommodate a car park, which will have 22 car spaces and 18 for motorcycles.
The work is promoted by the City Council of Barcelona through the Municipal Housing and Rehabilitation Institute and is funded with credits from the European Investment Bank (EIB) and the Bank of the Council of Europe (BEC).
In the design of the building environmental factors have been taken into account as a good orientation or the incorporation of cross ventilation. The energy rating of the entire building is A.