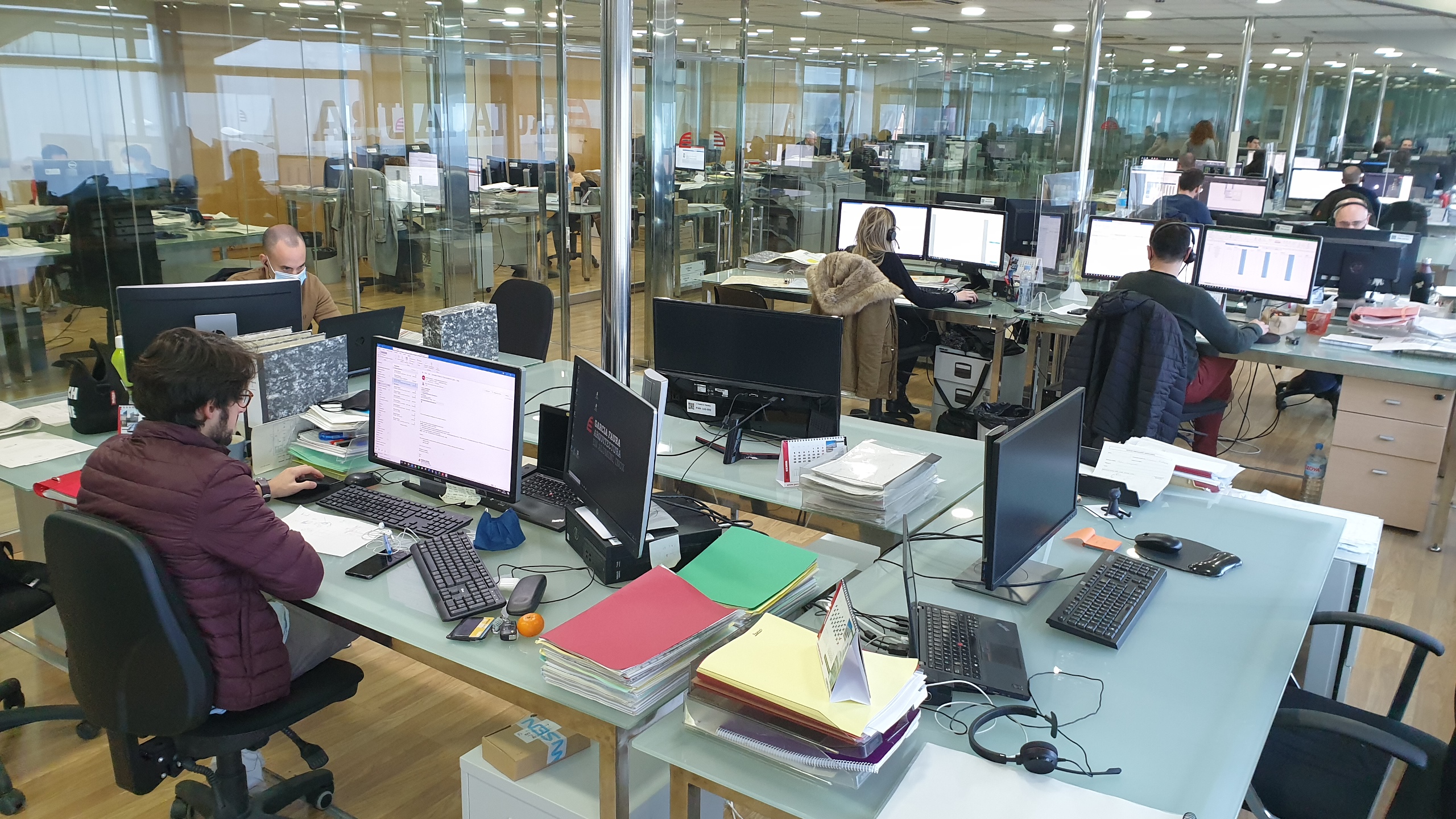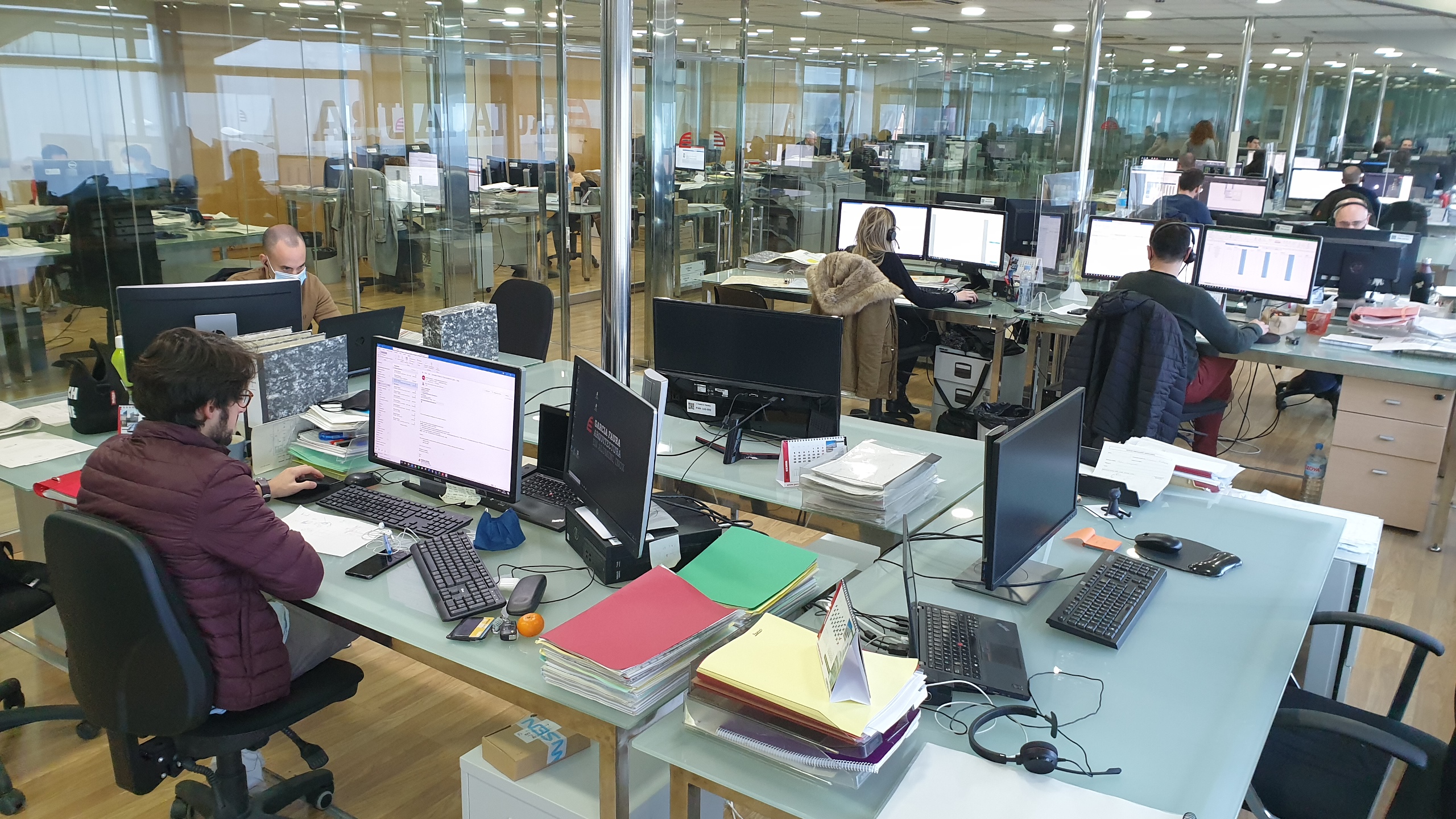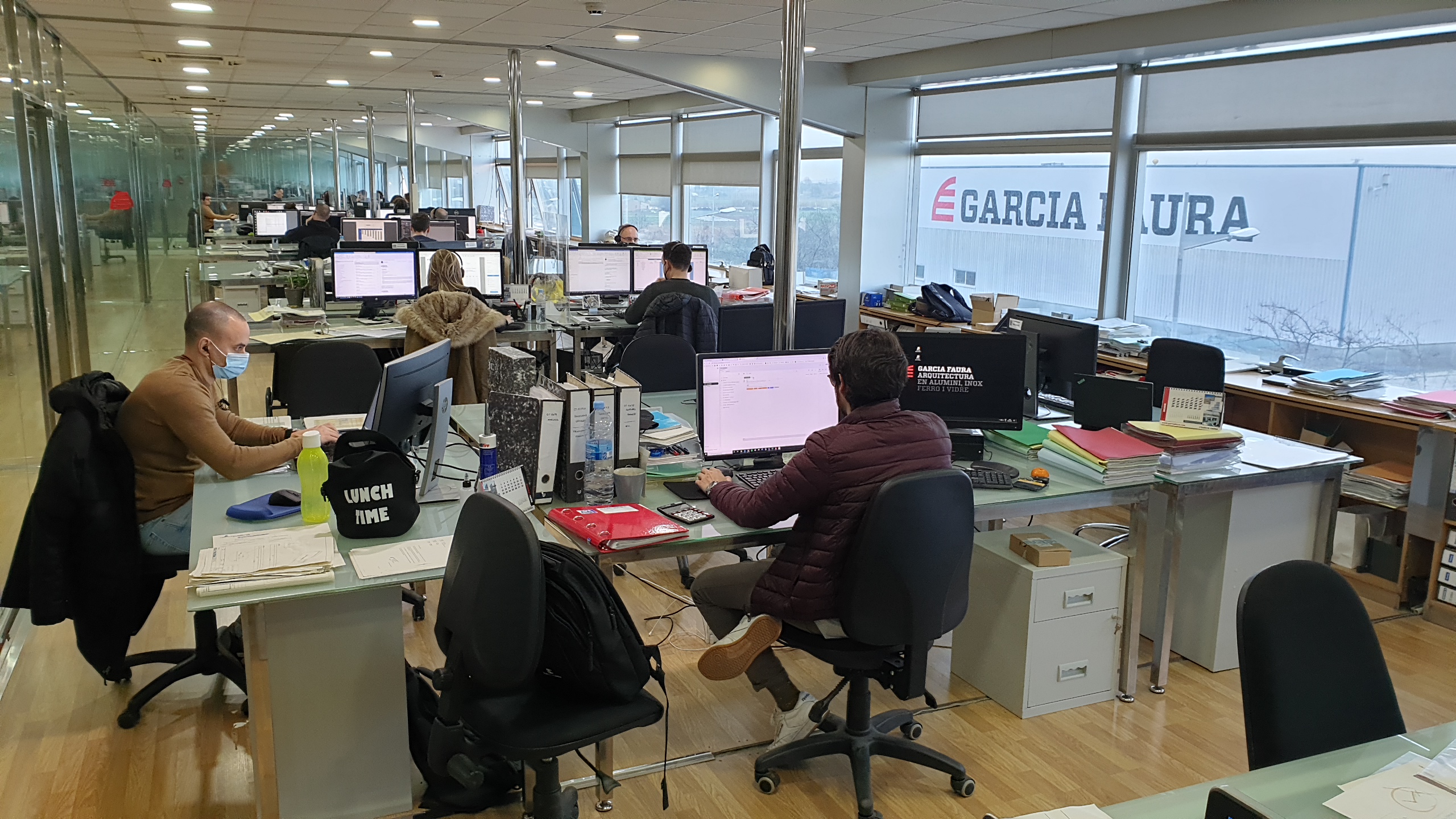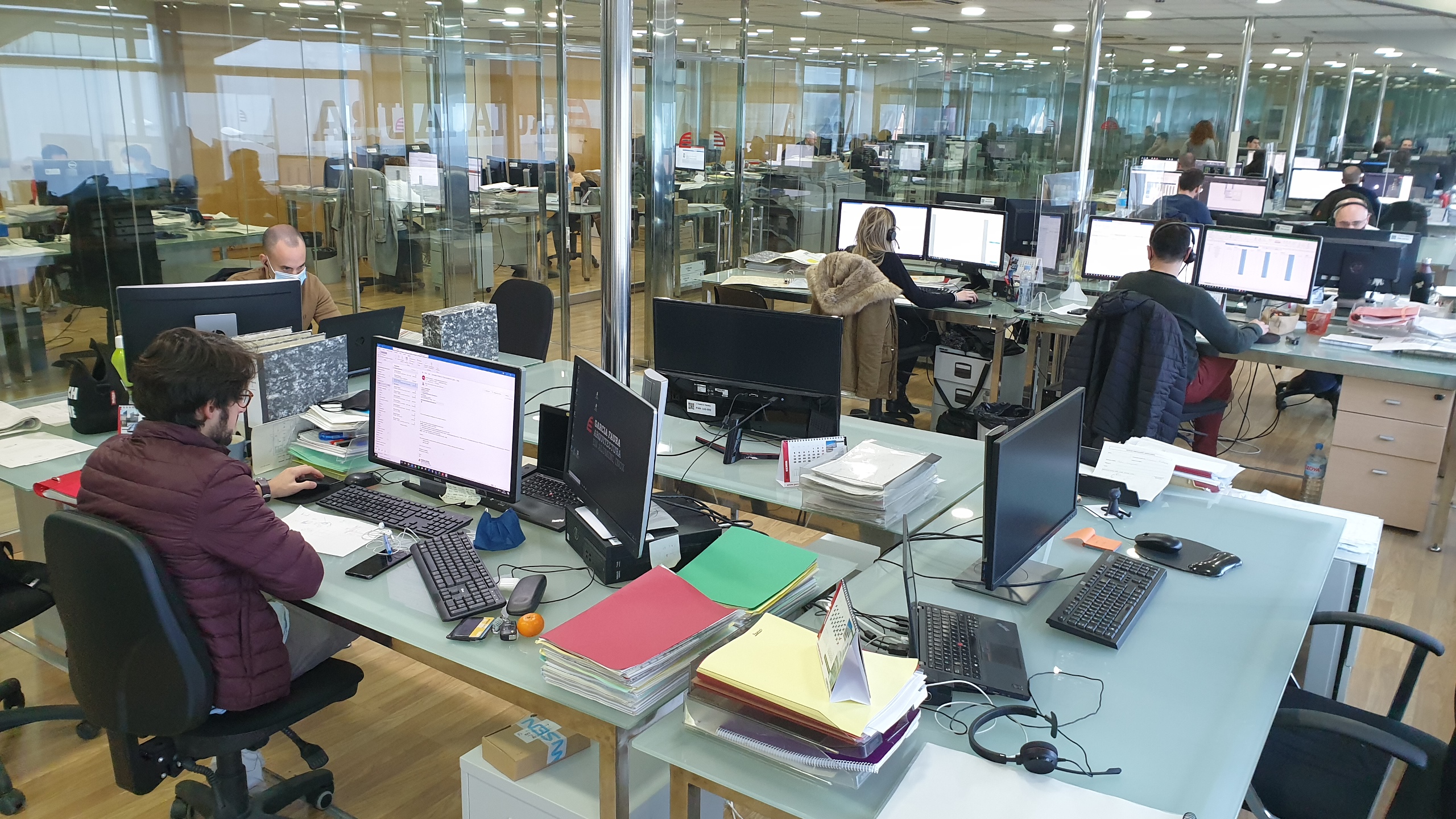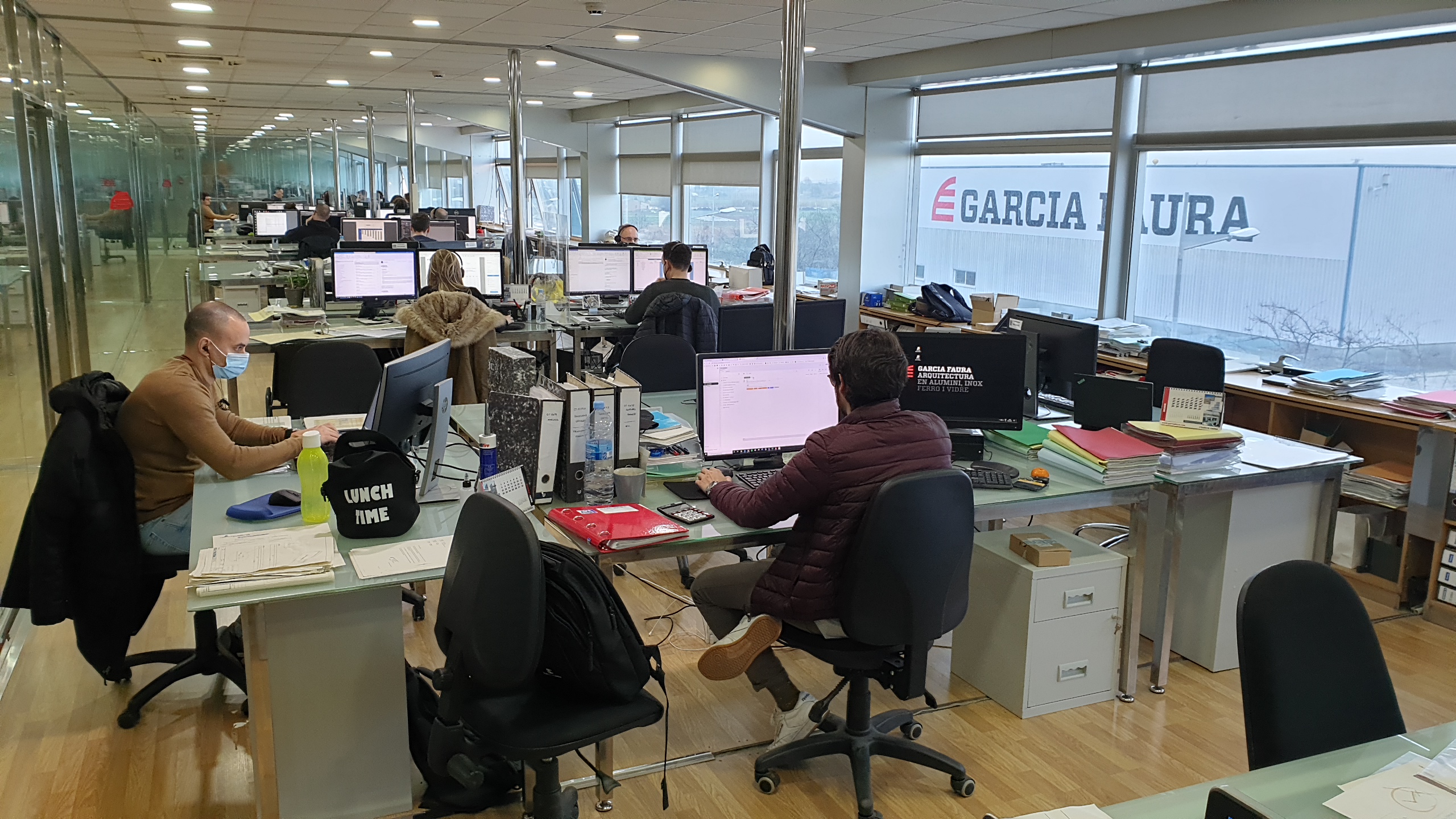 Technical specialization at the service of construction projects
GARCIA FAURA has a Technical Office of high specialization in facades and enclosures of great relevance in its sector. There are about fifty architects, engineers and technicians who work to ensure that the projects in which the company participates meet the highest quality and reliability.
GARCIA FAURA has been committed for more than 30 years to having its own Technical Office that will grow and specialize at the pace of its own company. Three decades later, the company has one of the most specialized technical teams in the field of aluminum, glass and steel facades and enclosures. A fact that has allowed him to have a working procedure that integrates the technical study of any project from its initial phase. And, in addition, to do it with own resources that allow to have a strategic vision and its full integration in the rest of the own procedures of all constructive project.
Thanks to this patient and dedicated work, a team of professionals fully specialized in facades and enclosures has been developed, of reference in the sector, and who participate in projects already awarded, but which are also required for the previous study of solutions. constructive, either by architectural studios or builders.
This role of reference for the sector of the Technical Office of GARCIA FAURA allows the company, not already to analyze in detail the project, but to enter in his entrails, to study his strengths and weaknesses and to propose solutions or products that allow to increase the quality or to lower the costs of the project.
Cross-cutting work between all areas of the company
Once the development phase of any project in which the company participates has begun, the GARCIA FAURA Technical Office not only draws up the manufacturing or assembly plans, but also coordinates with the production and installation teams to create transversal work teams that allow to integrate all the points of view and knowledge.
In this way, the development of a project becomes, for GARCIA FAURA, an integral and transversal task, which involves all the technical departments of the company, with a team of engineers, architects, project managers and technicians working together. from office, workshop or on site to find the best solution to the challenges posed by any project.