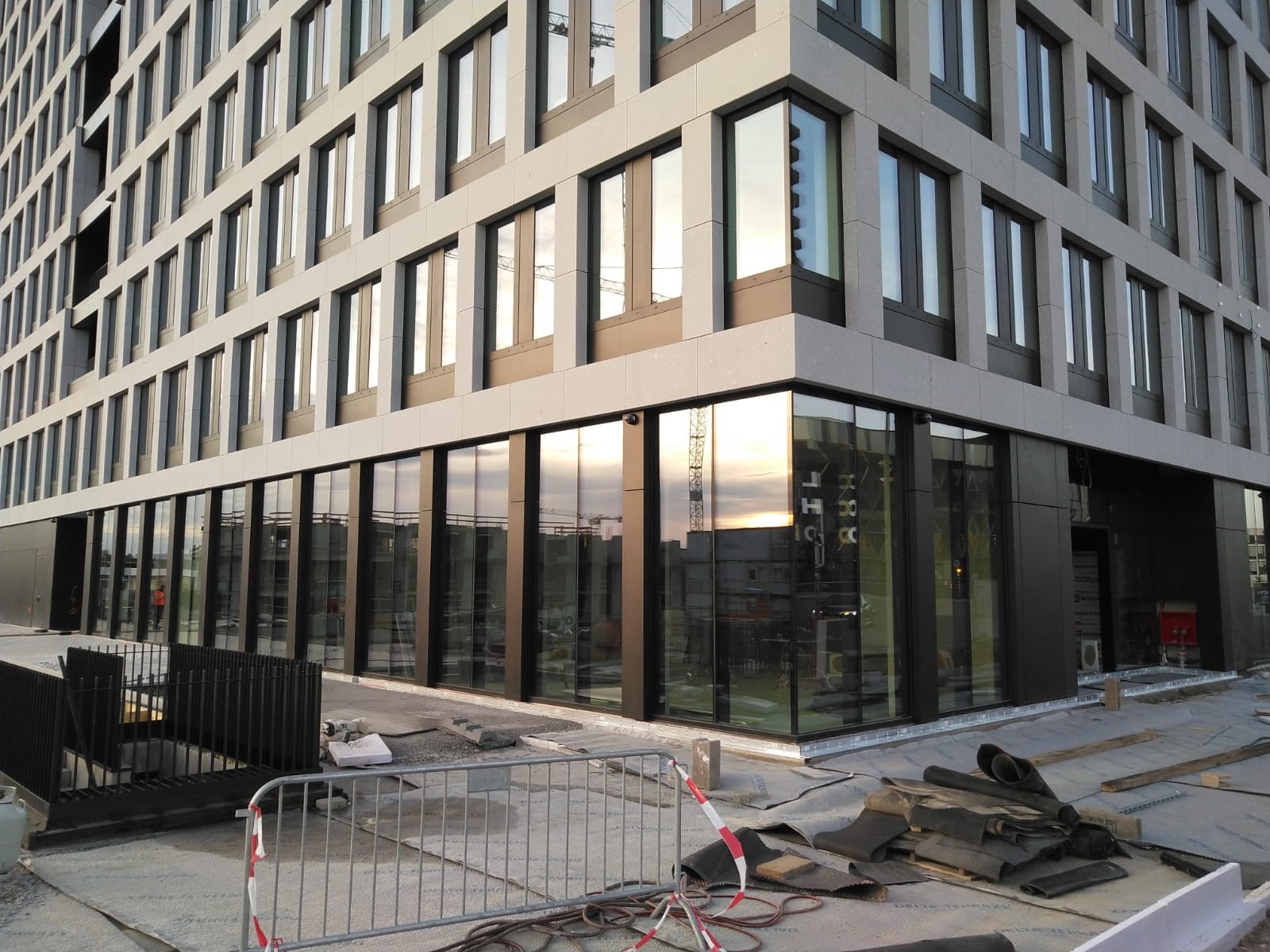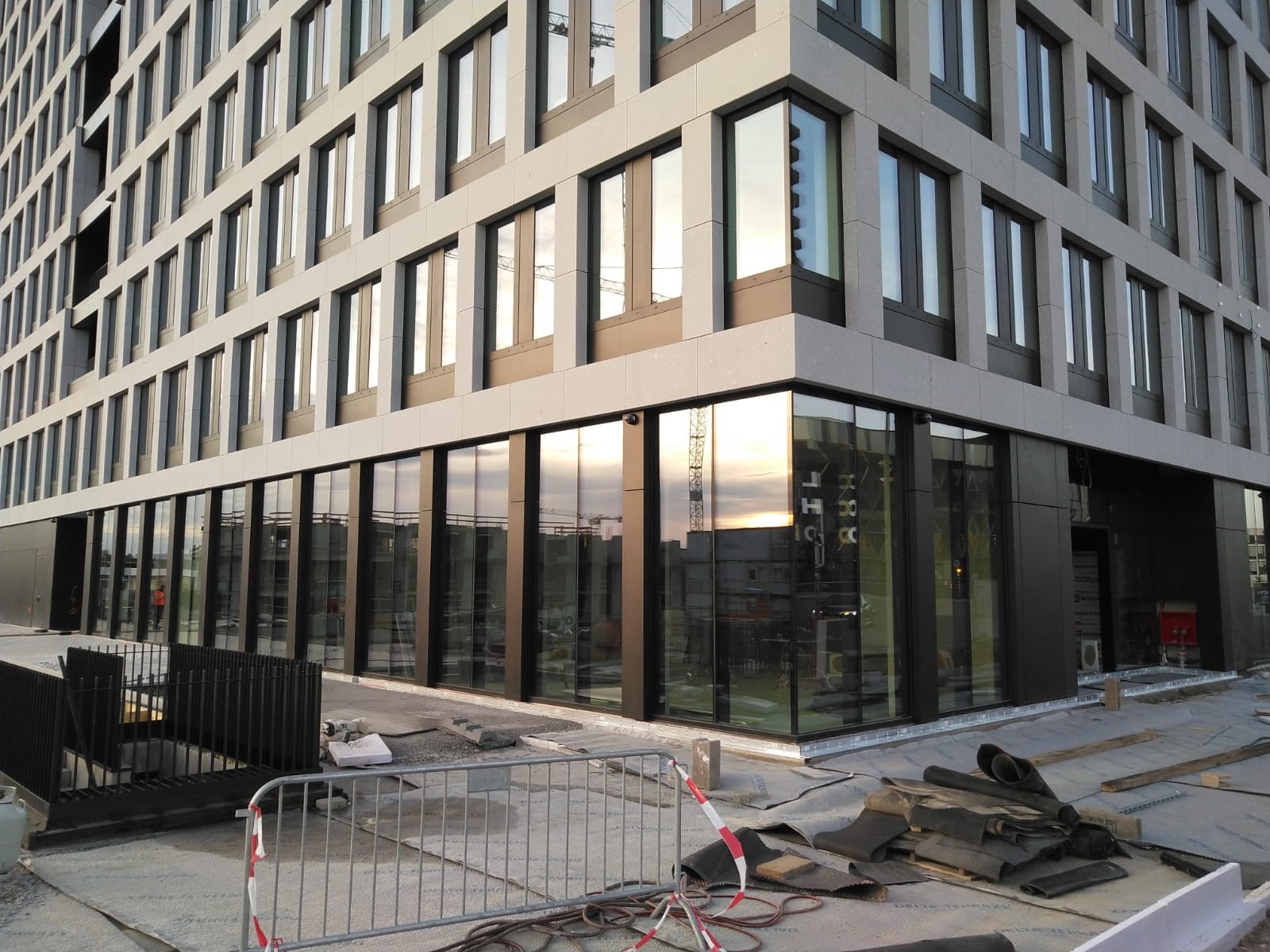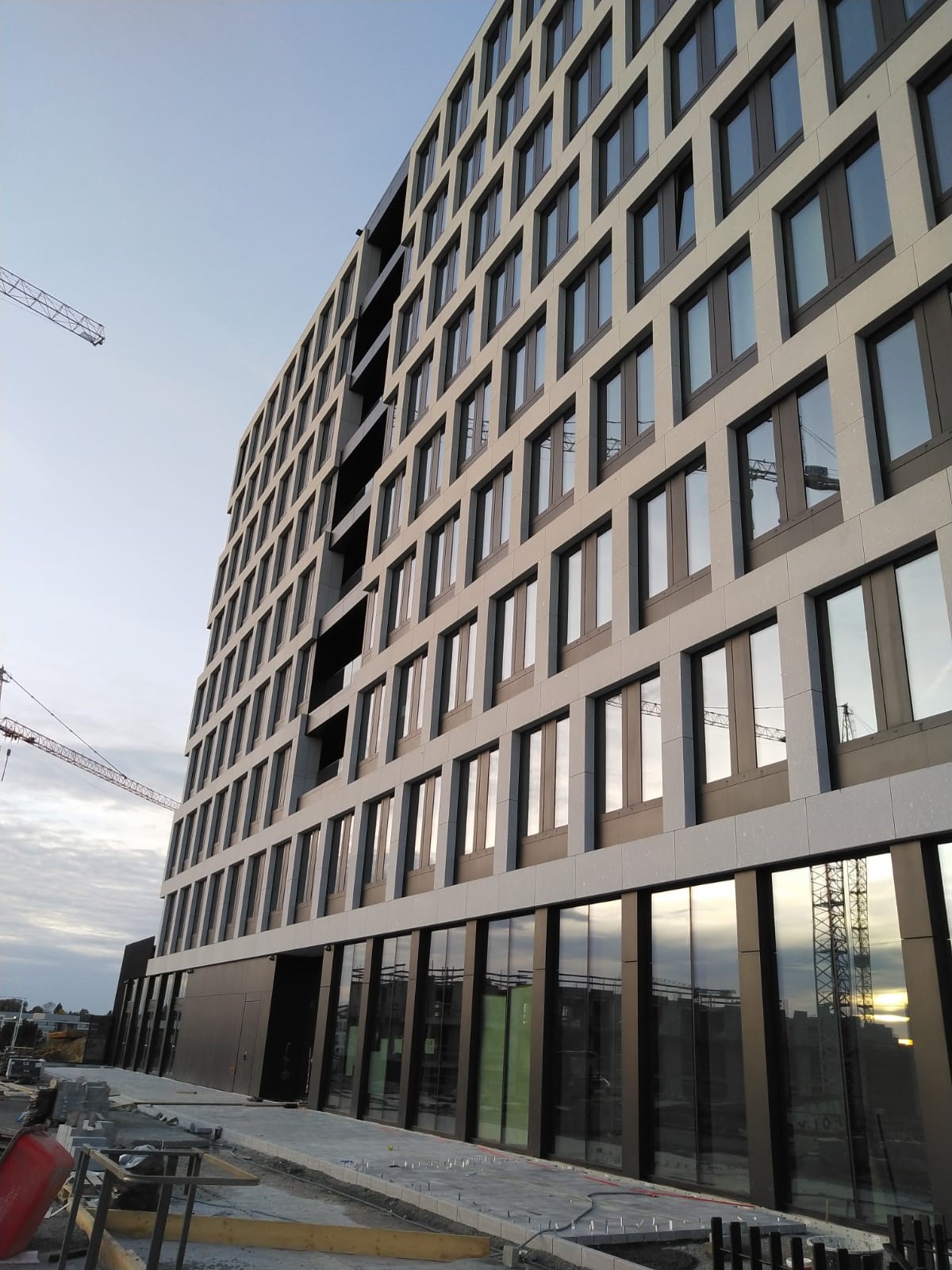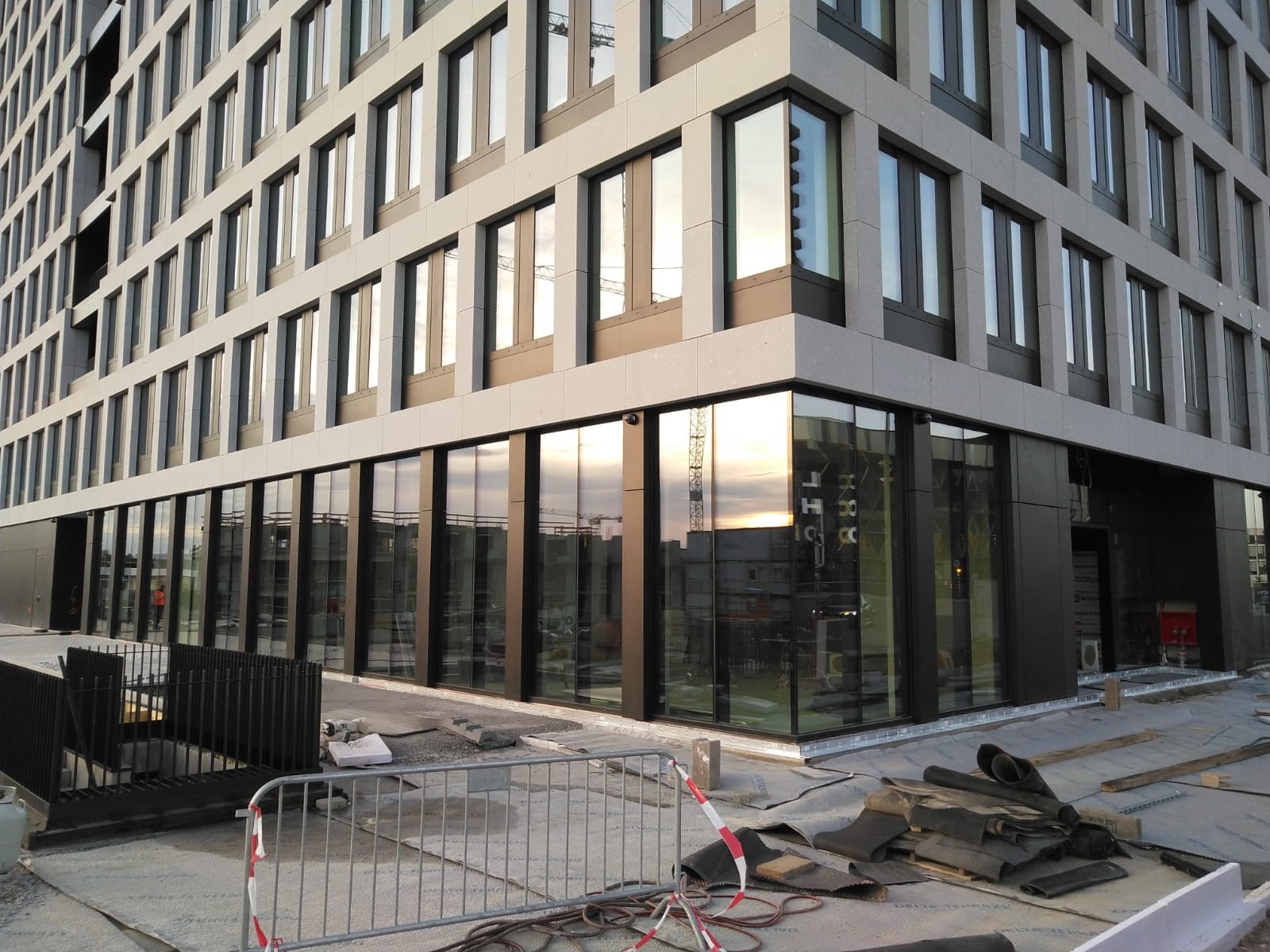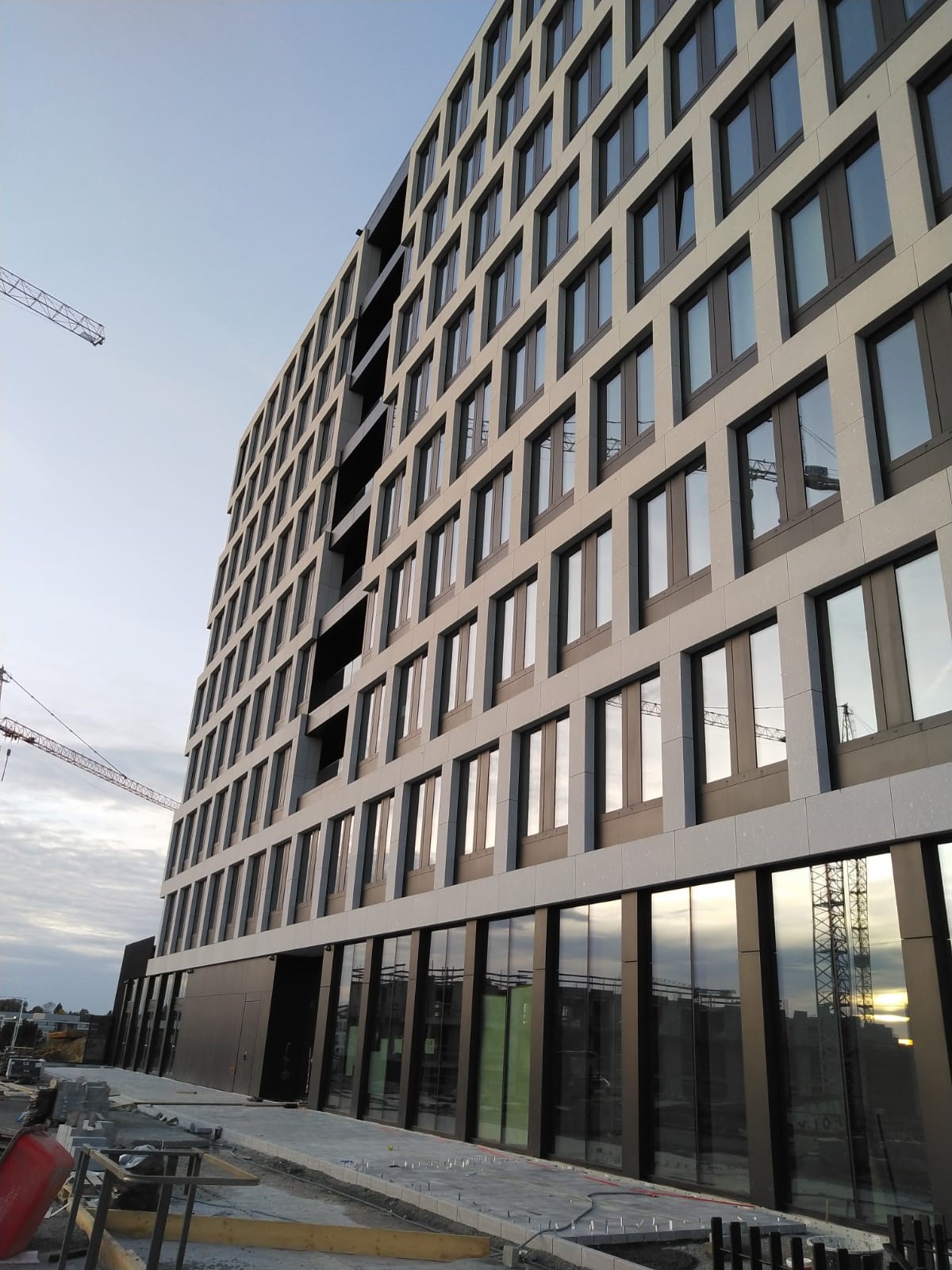 Intervention at the new headquarters of the Italian bank Intesa Sanpaolo in Luxembourg has been completed
The new headquarters of the Intesa Sanpaolo bank in Luxembourg is ready for commissioning. It is a building of more than 10,000 square meters and eight floors of offices, which has had the intervention of the teams of the International Division of GARCIA FAURA.
The Italian bank's brand new headquarters in Luxembourg is located in the Cloche d'Or district, an emerging area of the central European capital that is beginning to host services and housing that meet the challenges of sustainable development.
Intesa Sanpaolo's headquarters has been awarded the BREEAM certificate for respecting environmental requirements. The building is made of light-coloured natural stone combined with dark grey aluminium frames, with an entire glass façade area on the ground floor.
It is in this area where the bulk of the intervention of GARCIA FAURA is concentrated, which has developed, manufactured and installed the lower curtain wall, of about 445 square metres, with a dozen integrated doors that offer a high level of thermal, air and water insulation.
The Catalan company has also manufactured and installed the set of automatic doors and 300 square metres of metal cladding with aluminium sheeting for the pillars on the ground floor, plus 235 square metres of curtain walling for the loggies on the upper floors.