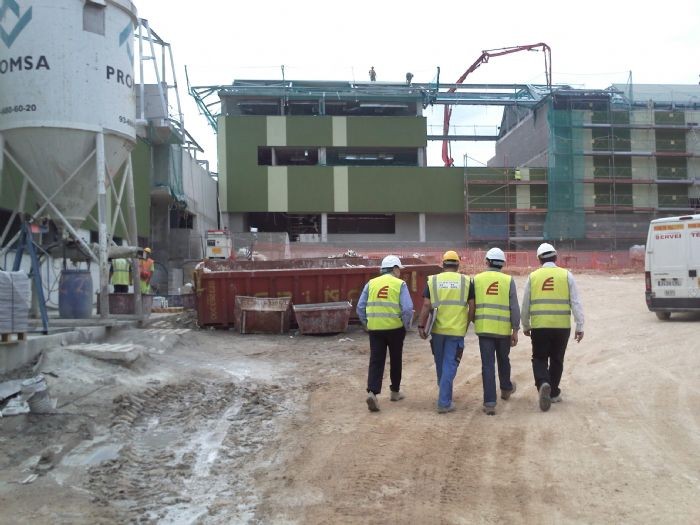 Last months works in Tarragona Prison
GARCIA FAURA facing the final stage of manufacture and installation of the iron walls of the Prison of El Catllar, in Tarragona. The new facility will replace the old prison of Tarragona, have more than 65,000 square meters and capacity for 750 inmates. A team of 15 installers are working these days in the assembly work of the 20.000 square feet of gates, screens and cells that conformes the closures of the new prision.
The management of GARCIA FAURA has visited the state of the works of the new prison in Tarragona, located in place of Mas d'Enric. Work on installing the set of closures began in the summer of 2010 and is scheduled to be completed later this summer. Currently thirty officers are working on the manufacturing of cells and screens: a total of about 20.000 square meters. The current pace of work is allowing 140 square meters per day produced. In the work, 15 installers take charge of assembling all these pieces. Rounding out the team 5 engineers of our Technical Office in charge of the drawing plans, orders for manufacturing and overall coordination of the work.
The new prison in Tarragona involve an investment of close to 114 million euros. The construction works are being executed by Comsa-Emte and should finish the last quarter of 2011.