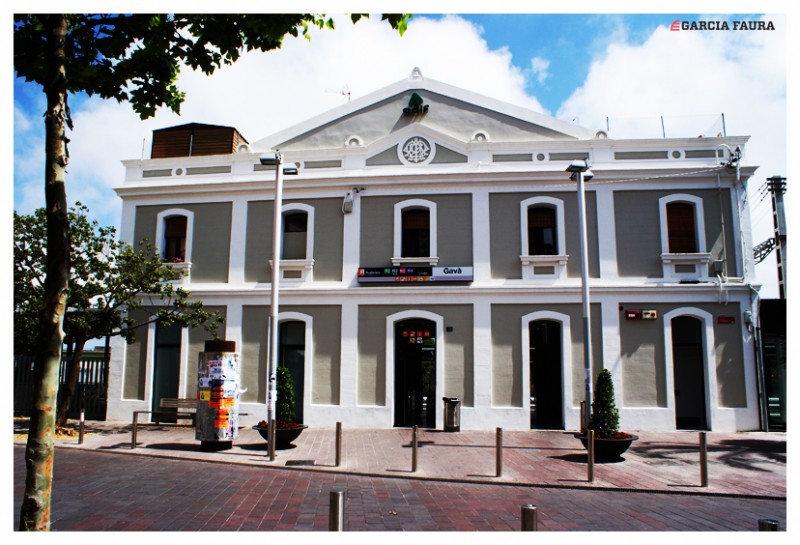 The actions, which represented an investment of more than 5 million €, have included the remodeling of the old passenger building and the platforms and the construction of two underpasses. GARCIA Fauria has been in charge of manufacturing and installing all the windows and windows as well as technical monitoring of the work on the set of closures, through its technical department.
On March 22 inaugurated the new railway station Gava, remodeled by the Ministry of Development, through ADIF, in collaboration with the City of Gava. GARCIA FAURA has manufactured and installed all windows throughout the main building of passengers, built in the late nineteenth century and has been comprehensively refurbished. Was performed on the ground floor and first floor, with the renovation of all interior and exterior walls. The aluminum profiles used is Cor60 of Cortizo. A thermal break system that offers very good performance of thermal and acoustic insulation, in a fundamental area of ​​major traffic of people and therefore exposed to noise levels caused the passage of trains.
The performances also included a series of works to upgrade the facilities intended for customers and adapt them to current needs of the railway operation. The area of ​​the passenger building has expanded up to 295 m2, in which distributed services and customer service desk, vending machines, services adapted to people with disabilities and controls of access.
In parallel, they built a new full time by placing fencing around the perimeter of the station premises to enhance the security levels of the railway facilities. Apart from the set of doors and windows, GARCIA FAURA has also installed the gateway connection between the old historic building and this new space service, as well as showcases to the public and ticket sales.