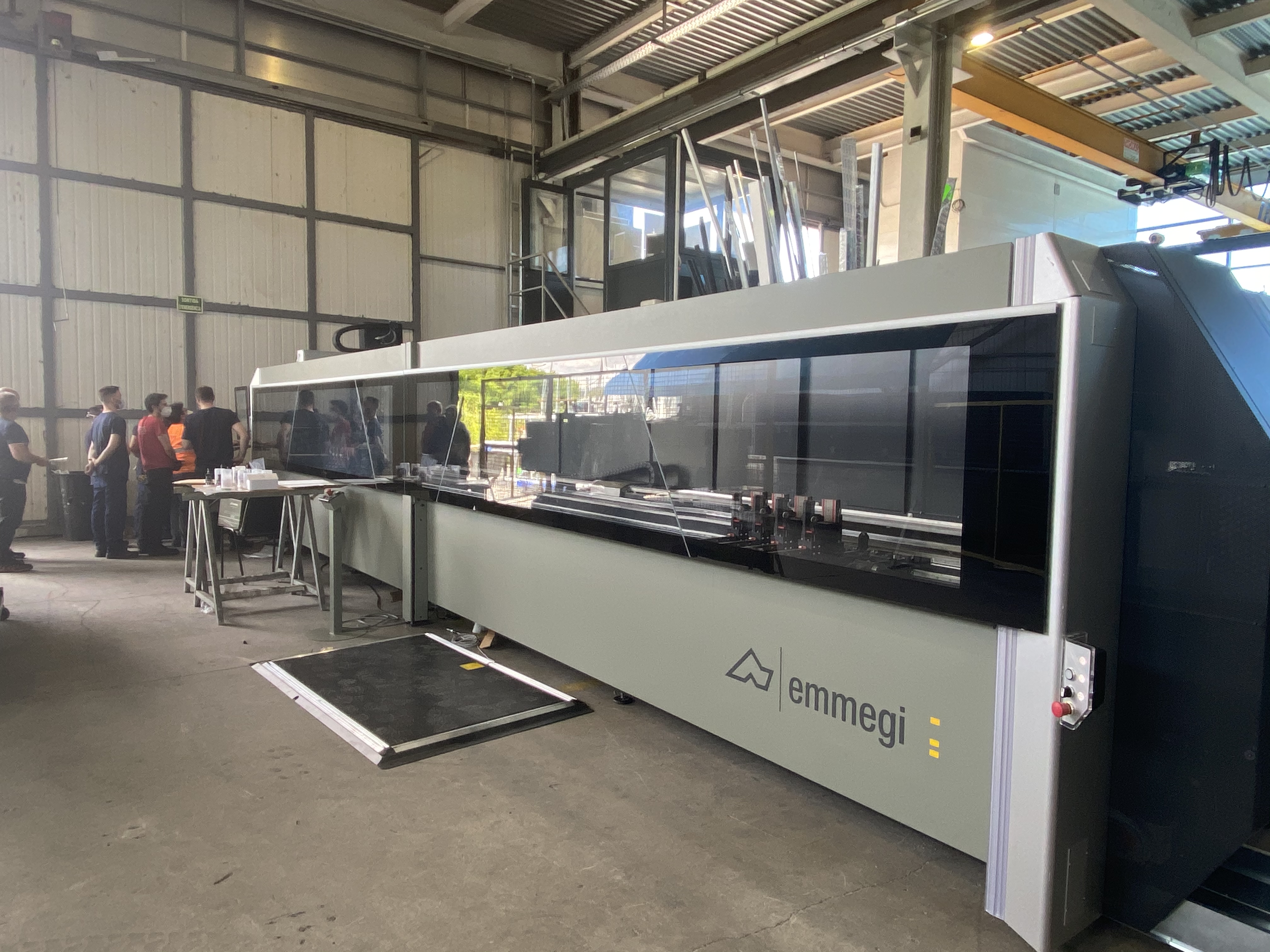 GARCIA FAURA incorporates the fifth machining center
The health crisis of covid-19 does not stop the investments of GARCIA FAURA. The company has acquired a new machining center with similar benefits to the one it already acquired at the beginning of the year in its production area. With this new equipment, the company already has five machining centers at the service of ongoing projects.
It is the model Comet R6 HP of Emmegi, a versatile center with numerical control of five axes that serves to mechanise bars or pieces of aluminum, steel and PVC.
The machine can work in two modes: with a single work area for bars up to seven meters in length, or with two work areas in independent pendular mode.
This version of the machining center has two additional axes for the positioning of the jaws and the reference tops, which allow their positioning simultaneously during operation in the pendular mode.
The fourth and fifth axes allow the electrospindle to rotate with numerical control from -15 to 90 degrees on a horizontal axis, and from 0 to 720 degrees on a vertical one continuously to make work on the top and sides of the profile.
The machine has a mobile machining plan that facilitates the operations of loading and unloading and allows machining of large section parts and also with advanced high-end glass protections and a bright chromatic interface that acts as an additional warning of the state of the machine at all times.