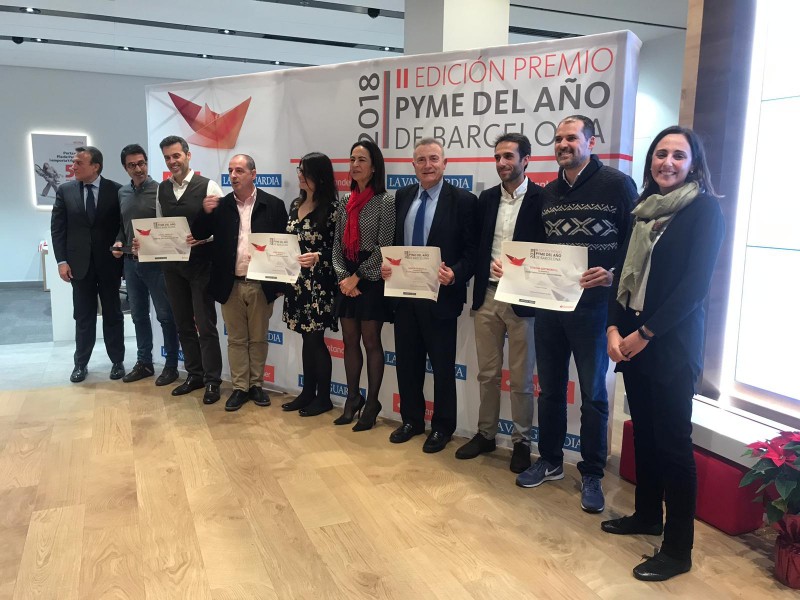 Honorary mention to GARCIA FAURA in the Barcelona PYME 2018 prizes
Garcia FAURA received a special prize in the PYME prize-giving ceremony, focusing on the best small and midsize businesses in the Barcelona area for 2018. The runner-up prize recognises the company's work in the field of employment promotion.
The PYME Awards are granted by an adjudication panel of experts under the convening of the Santander Bank, the Spanish Chamber of Commerce and the Vanguardia newspaper. It is granted to companies that stand out for generating employment and wealth in their territory. The Faura family, who picked up the award at the gala held on Tuesday December 18, wanted to emphasize that the following two premises have always been the driving force behind the company: the will to create jobs and to contribute to the economic development of their city and the sector in which the company focuses its activity.
Manel Faura and Brugués Faura gave thanks for the special mention received as part of the ceremony that also distinguished the work of three other companies in the region.