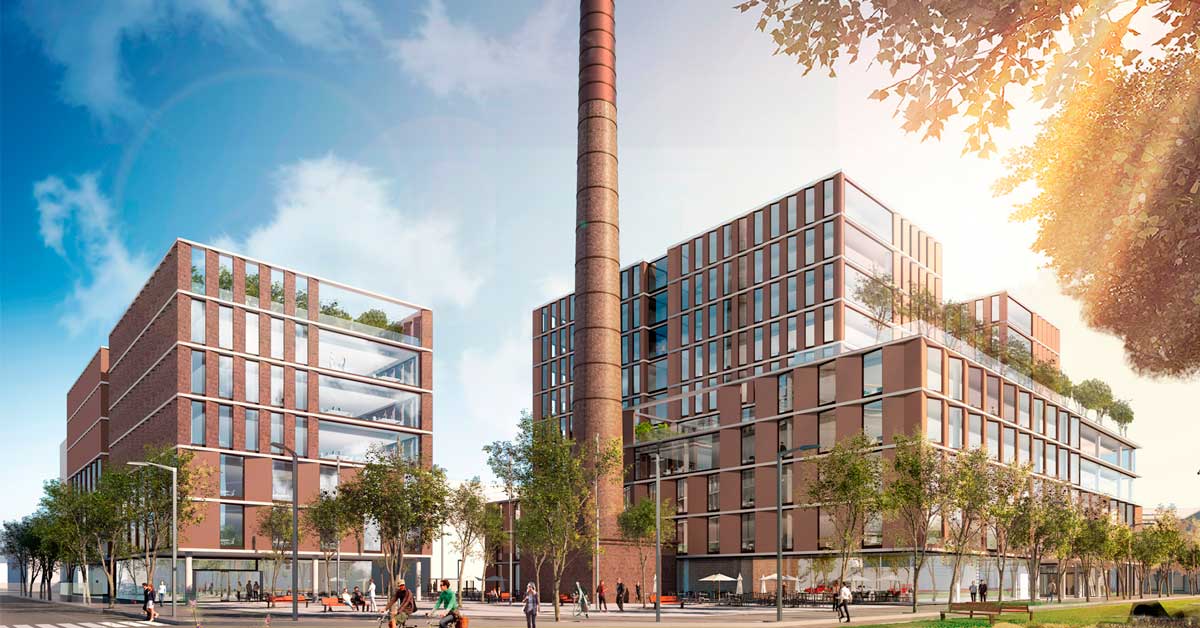 Curtain wall and enclosures by GARCIA FAURA in one of the buildings of the new 22@ office complex
GARCIA FAURA will leave its mark in another building in 22@, Barcelona's technological district, located in the Poble Nou area. In particular, it will be in an office building that will be erected on the former site of the Nubiola chemical factory.
The factory, which was located on Cristòbal de Moura street in the Catalan capital (between Treball and Agricultura streets), operated for most of the 20th century and was popularly known as "azulete" because it manufactured this product commonly used for washing.
On this 30,000 square metre site, the GCA team of architects has designed an office complex of approximately 11,500 square metres that will reflect part of the industrial heritage by combining glass and brick or keeping the factory's chimney, the last large chimney to operate in Barcelona, standing.
GARCIA FAURA will participate in one of the buildings of the complex with the development of 1,300 square meters of curtain wall with SG system (without external cover). Approximately 1,500 square metres of aluminium joinery, or about 450 units, will also be manufactured and installed.
These large windows will be made up of fixed and large sashes with hidden profiles and internal and external aluminium sheet cladding. GARCIA FAURA will also carry out other work such as metal cladding and glass railings.