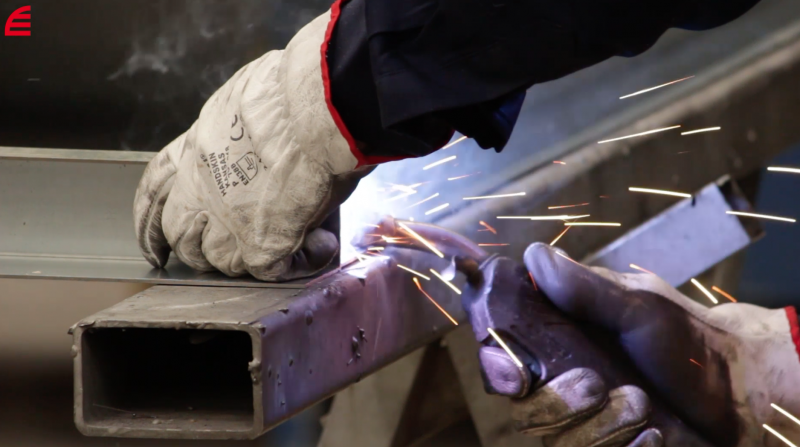 GARCIA FAURA strengthens its Iron and Steel division
For a few months, the company has been making provisions for new facilities covering an area of more than 2000 square metres for working with stainless steel and iron, in order to provide these materials to the architectural sector. The company has approximately twenty project leaders making the painstaking work of the Design Office and Calculation and Design Department a reality.
The metal workshop boasts advanced machinery operated by well-trained technicians, capable of undertaking any type of metalwork. All processes are performed by hand, working iron of any kind: black, electrogalvanised or even stainless steel.
For profile enclosures, GARCIA FAURA works as much with band saws as with double-head automatic saws with electronic graduation allowing any grade of enclosure to be developed from a regular type. The same is applicable to welding works; MIG and TIG welding for stainless steel or galvanised iron.
The company is thus adopting the position of an increasingly specialised service industry company, adapting itself to market requirements at all times.