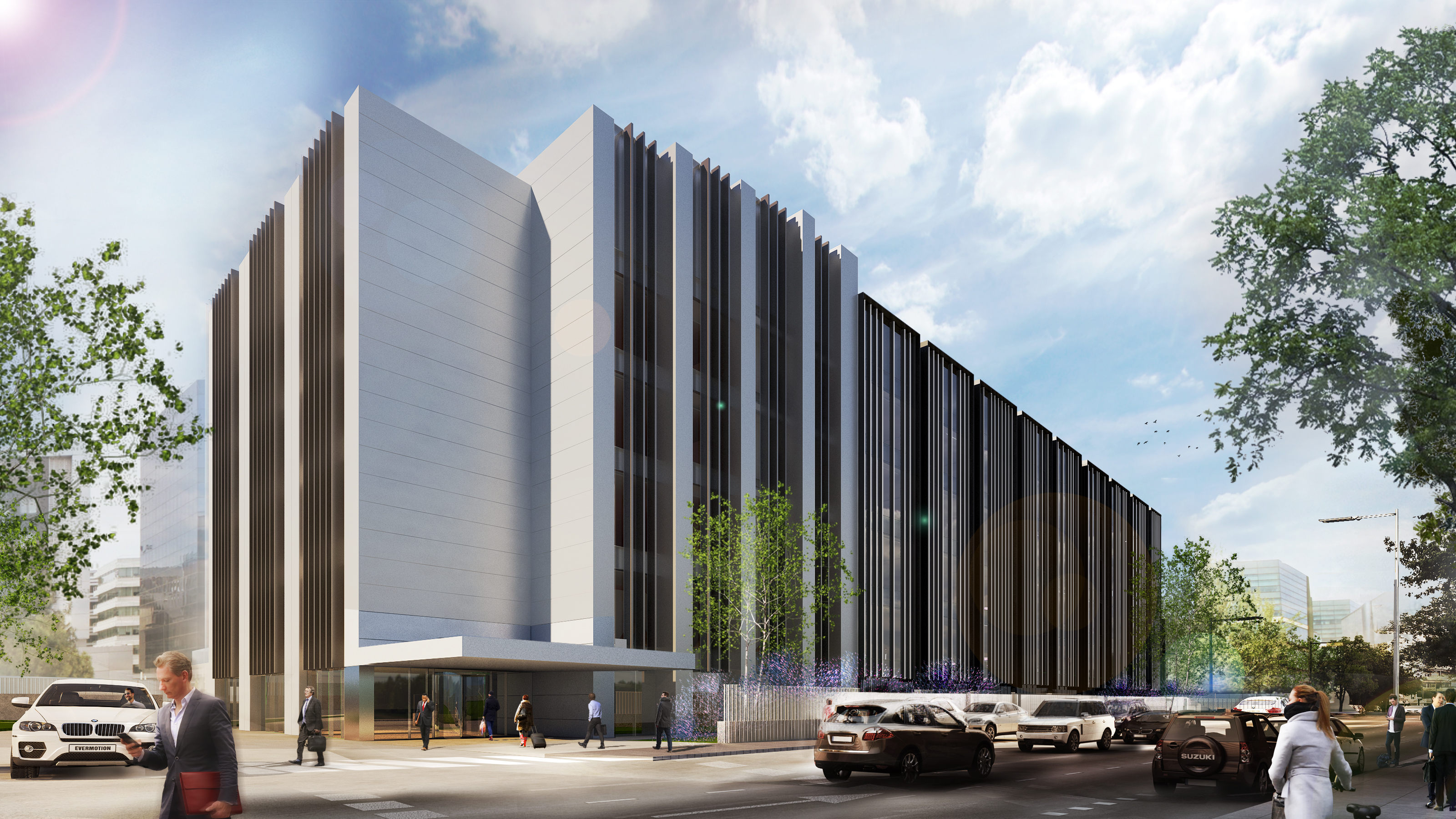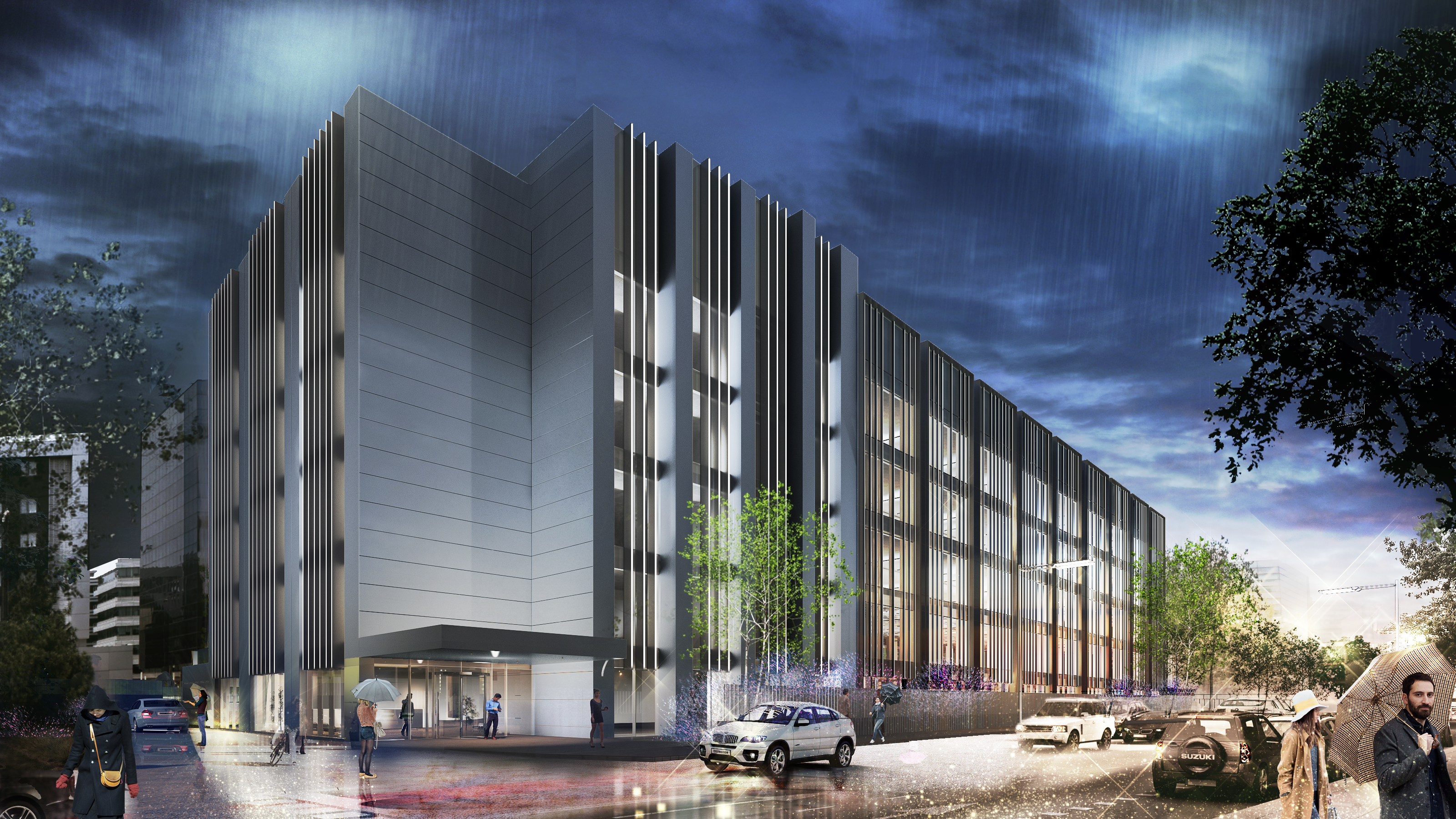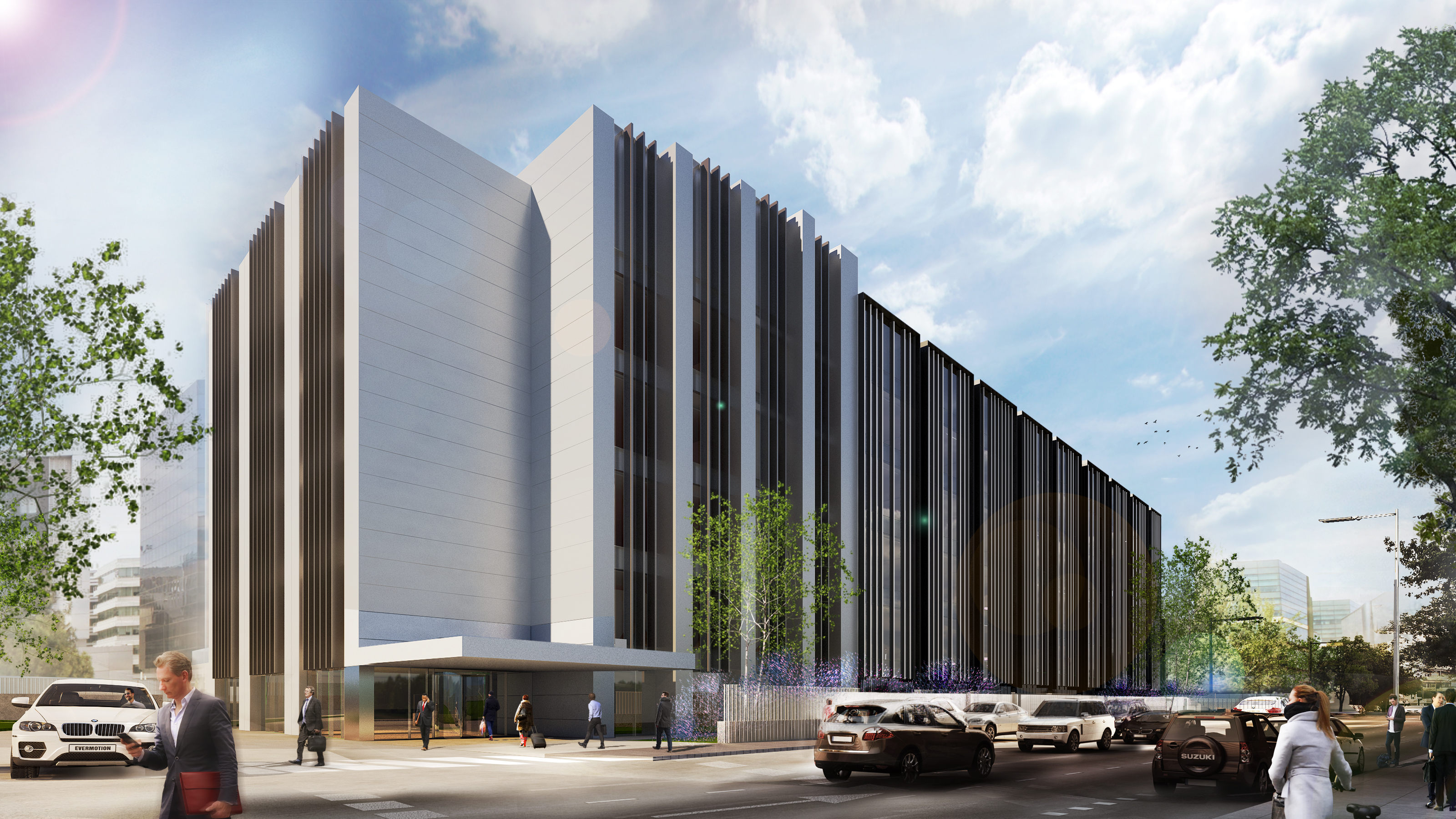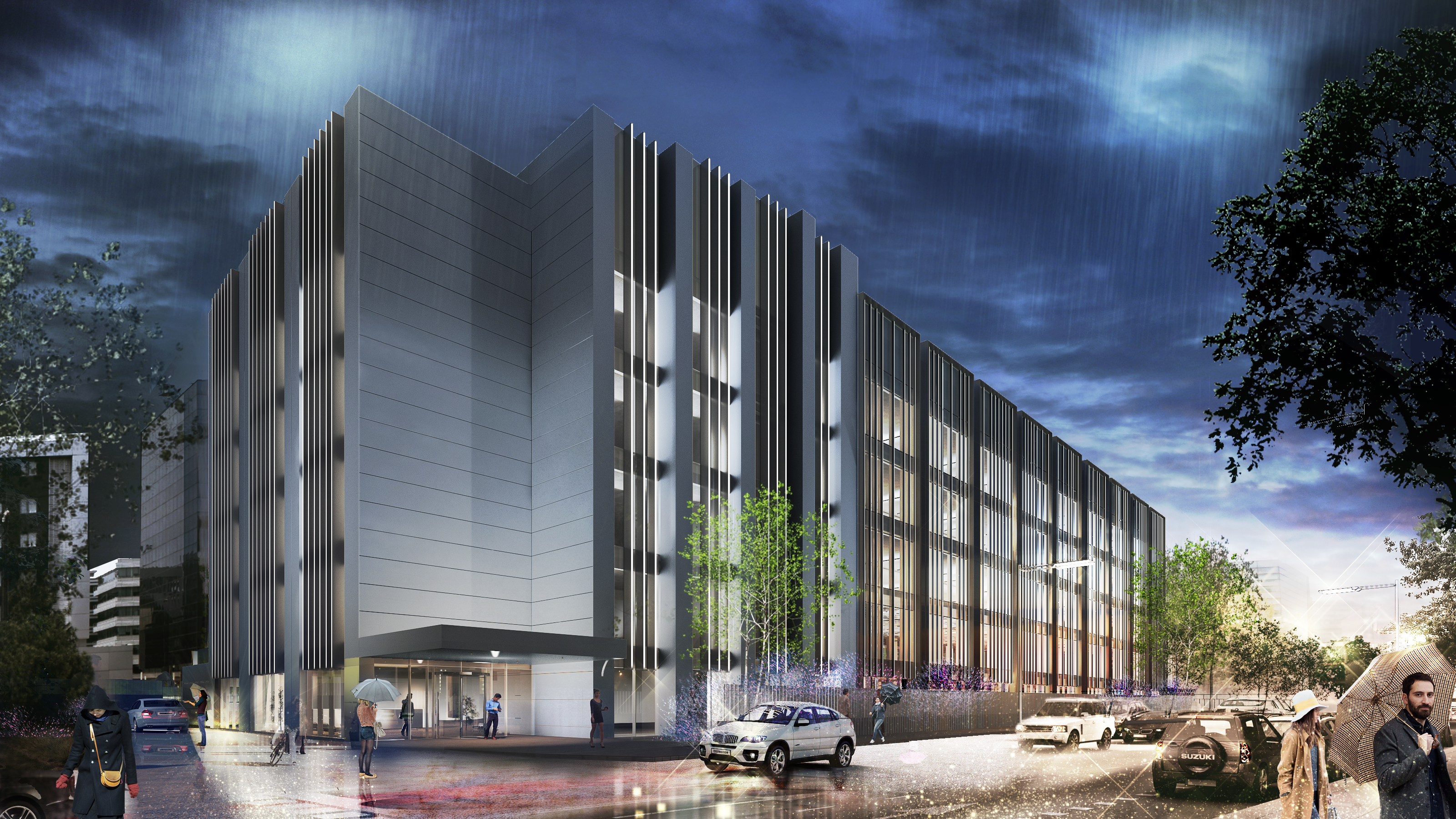 GARCIA FAURA signs the façade for the renovation of an office building in Madrid
GARCIA FAURA is participating in a project for the complete renovation of an office building in Madrid. The project involves the conversion of a former head office of approximately 23,500 square metres and seven storeys in height into an office building, whose façade and interiors are being renovated to meet the needs of the current office rental market.
The most important action in this building is being carried out on the façade, with the installation of a new, more energy-efficient cladding. This involves 3,300 square metres of curtain walling developed and installed by GARCIA FAURA, complemented by a special 400 millimetre sunshade.
GARCIA FAURA is also responsible for lightening the architectural envelope of the building, with a ventilated façade surface made of aluminium composite panels of approximately 2,000 square metres.
The intervention will be completed with the manufacture and installation of 1,400 square metres of high performance aluminium carpentry.
The building is located in Vía de los Poblados, in the area known as Campo de las Naciones, one of the most sought-after office areas in the Spanish capital and surrounded by other important infrastructures such as the Palacio Municipal de Congresos de Madrid or the IFEMA exhibition centre.
The renovation project was signed by the Estudio Lamela architectural team, with the advice of Envolventes Arquitectónicas (ENAR).