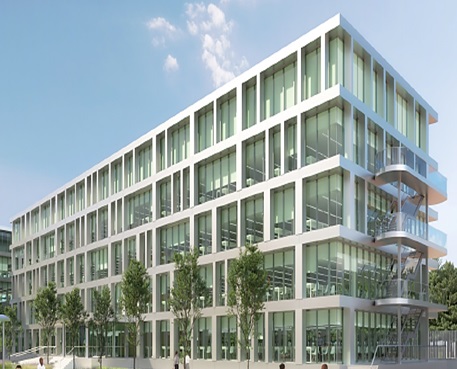 GARCIA FAURA remodels facades at the Cerro de los Gamos Business Park in Madrid
GARCIA FAURA will take part in the remodeling of the Cerro de los Gamos Business Park in Pozuelo de Alarcón (Madrid), a complex that hosts some of the leading Spanish companies in the technology and innovation sector. The company will carry out the renovation of the facades of two of the buildings that make up the complex.
The Cerro de los Gamos Business Park, owned by Merlin Properties, is a set of five independent buildings with four floors each and two more parking lots. The buildings add up to a total area of ​​36,105 square meters for value-added business.
The façade remodeling project carried out by GARCIA FAURA has been carried out by the Madrid architectural firm CCJVV with the consultancy on facades of the prestigious Catalan firm Ferrés Arquitectos y Consultores.
GARCIA FAURA will initially intervene in buildings 1 and 4 of the complex with 4,500 square meters of facade, between carpentry and paneled pre-framed fronts, as well as the 3,900 linear meters of shutters and composite panel staves, and 1,025 square meters of crowning panels.