Sant Vicenç de Montalt. Year of completion: 2015 Architect: Estudi Nao + José María Gutiérrez Project surface area: Enclosures: 100 units
The new public institute of Sant Vicenç de Montalt has a constructed area of 4,425 m2 divided into 3 floors and a 5,000 m2 urbanized patio area. The new building offers the facilities and amenities of a new construction centre, especially taking into account that the old facilities were located in prefabricated modules. With the new building, the centre now has classrooms, spaces for administrative use, exterior porticos, recreation areas, cafeteria, changing rooms and library. Furthermore, the installation has a 300 m2 gymnasium and a 1,400 m2 outdoor sports area.
GARCIA FAURA undertook works relating to the set of interior and exterior enclosures for the installation. To this end, approximately one hundred doors and windows were fabricated, with openings suited to the uses of the installation. The enclosures combine high technical performance profiles with glazing of varying composition suited to the thermal insulation and soundproofing requirements defined in the consultation project.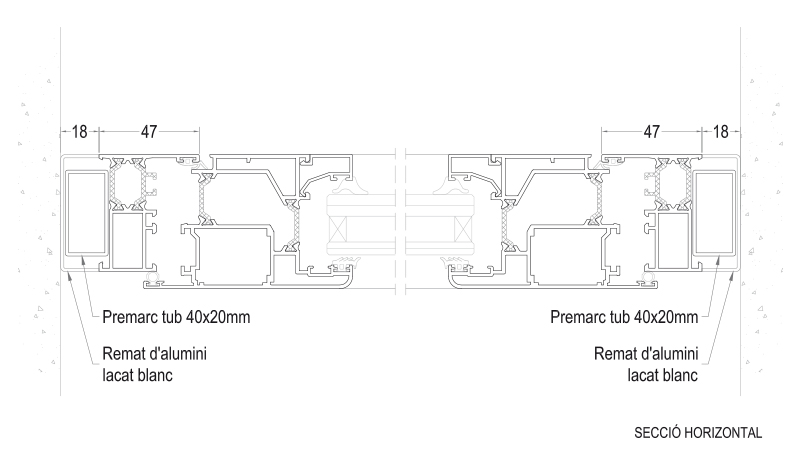 Photographs: José Hevia